Thailand tax rebates and incentives for film production is coming!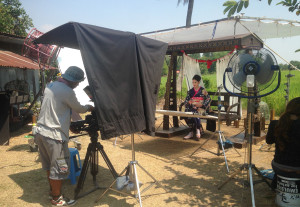 Thailand is a top choice for Asian filming destinations for many reasons. Locations, cost and affordability, crew and equipment choices, and Bangkok's infrastructure are some. All of these advantages have been available for a long time now, and now starting in 2017 you will be able to add Tax Rebates to that list. 15% for every 30 Million Thai Baht($1 Million USD) and 5% for post production Services.
Please reach out and contact us if you would like any assistance with shooting in Thailand and taking advantages of these rebates.
Read more about this here, http://www.bangkokpost.com/business/tourism-and-transport/697784/big-budget-film-crews-will-receive-tax-rebate-exposure