Film Production Services
Vietnam
Vietnam is an exciting country, famous for its motorbike filled streets, locally grown aromatic coffee and a picturesque landscape. This South East Asian country remains a top choice for filming in Asia due to the sheer abundance of crew, locations, and equipment available. So when it comes to film making, and ensuring all the proper necessities are secured, look no further than Wind Up Films. Rest well assured we provide all the essential film production services you need for film making in Vietnam. We are a film production services company in Vietnam that provides everything from crew, locations scouting, permits, equipment, fixers, story-boarding, scripts to creative teams and much more. We give you total support every step of the way for every facet of production.
For instance, this ranges from the initial prep and planning stage, to production and editing. Wind Up Films provides the exact film production services you need as a result. Our producers work endlessly to communicate clearly and promptly with our well-established clients. Altogether we remain fully transparent with budgeting and cost allocations.
If you would like more information please get in touch by filling out our form below or making a phone call. Wind Up Films Films has par excellence film production services in Vietnam. For this reason, we are ready to help make your project the best that it can be. In this detailed article, we will introduce you to some of the countless benefits to bringing your film production to Vietnam. We will go into the abundant location, crew, and equipment options that truly make this country a standout in the Asia Pacific region. Keep reading to find out more!
Film Production Company Vietnam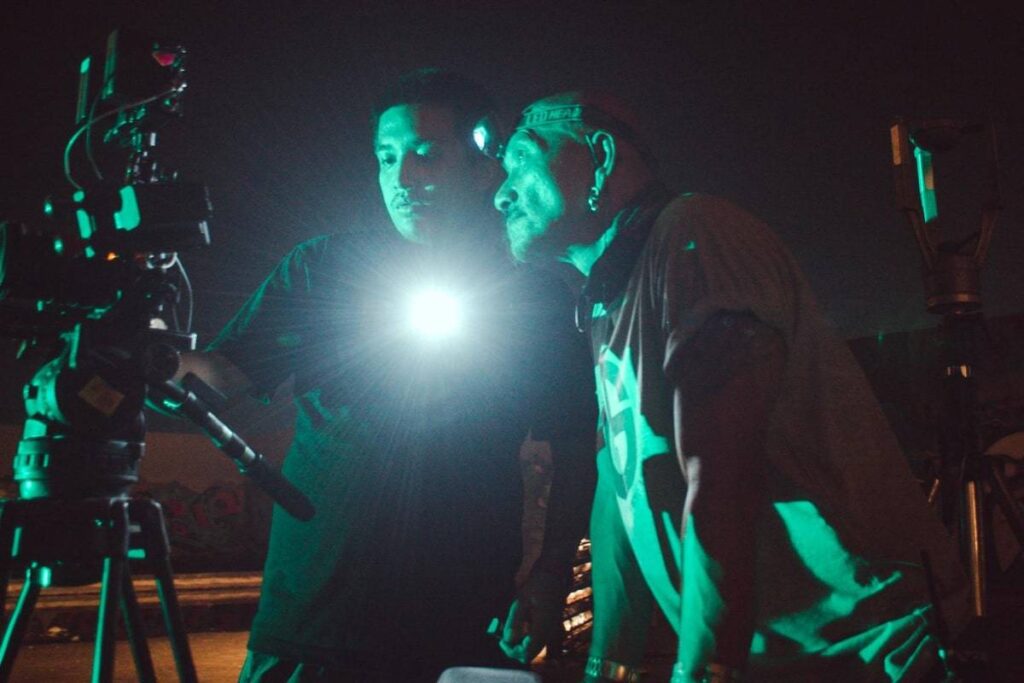 Vietnam has some of the top film production service houses in the Asia Pacific region. Most tend to specialize in a specific type of production, such as features, documentaries, or TVCs. Additionally, others offer specialization in specific types of technical equipment. This includes Phantom high-speed cameras, Bolt motion control systems, and much more. Wind Up Films have a track record of producing top-tier film content for selective clients in Vietnam for well over ten years now. Our producers are seasoned experts when dealing with administrative processes, locations and support infrastructure in Vietnam. The Vietnamese population is also proficient in English and Mandarin language speaking ability. Consequently, a great deal more foreign productions are making their way to Vietnam for filming.
Once filming permits and locations have been properly secured, we are able to make sure your Vietnamese shoot is the absolute best it can be. With complete professional support at reasonable rates, Vietnam is a wonderful country to produce a movie in. Not only that, but Vietnam has some of the most beautiful filming locations in the world.
Vietnam Filming Locations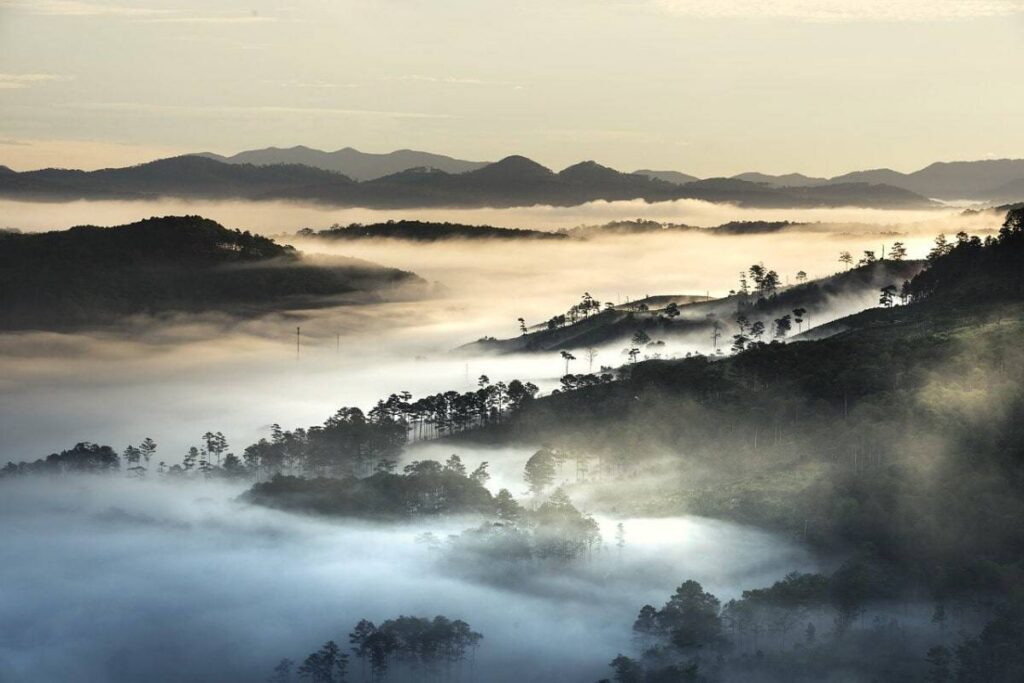 Wind Up Films are a film production services company that remain in a tier of their own. We will seek out the finest locations on offer. Without a doubt Vietnam truly does have some of the most amazing locations you can imagine! In the mountainous north, there is the historic city of Hanoi and the visually stunning islands of Ha Long Bay. Further to the south is the capital city of Ho Chi Minh along with rice paddies within the Mekong Delta and the sand dunes in the east. In central Vietnam, stunning national parks surround and protect gigantic caves. Moreover, you will find some of the world's most beautiful beaches and multiple UNESCO heritage sites in the one and only Vietnam.
Calling on such a wide palette of options, film production services and locations in Thailand are ready to bring a feature or series to life.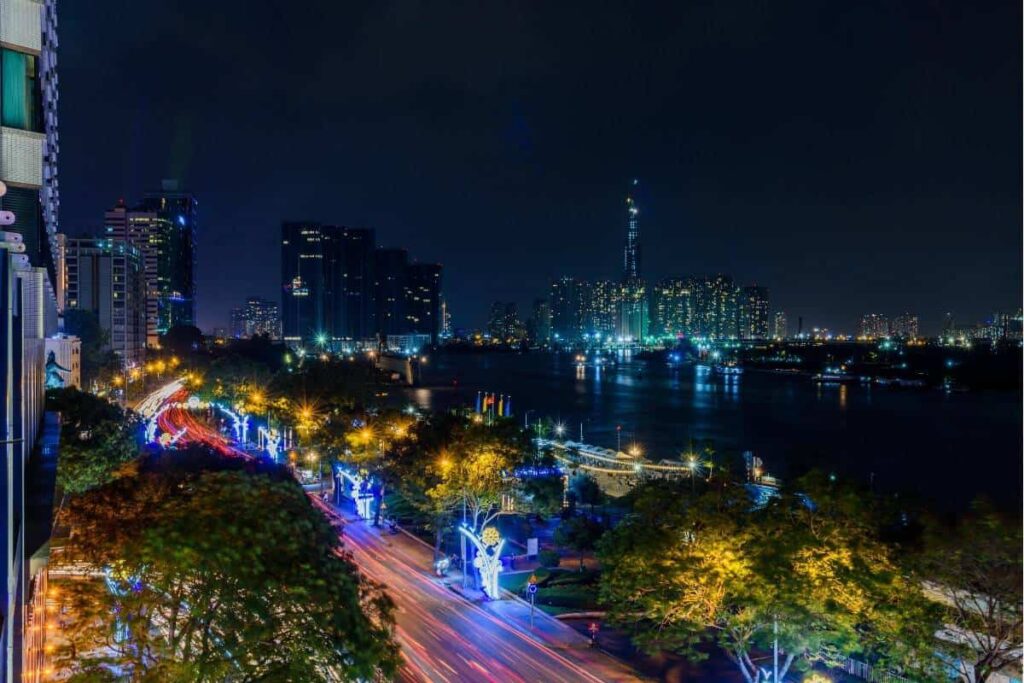 Different regions of Vietnam possess very different characteristics, giving filmmakers a diverse spread of locations to choose from. These are some of the most distinctive options you can find in a single country in Asia. Northern Hanoi offers a slower, cooler pace when compared to southern Ho Chi Minh city, formerly known as Saigon.
It can be said that these two urban areas are like the yin and the yang of Vietnam, with each filling in the blanks left by the other one. And enterprising filmmakers can surely make use of such subtlety when composing their visual masterpiece.
Vietnamese Film Crew And Equipment
The attentive, hard-working film crews in Vietnam are at the height of skilled professionals. You can find any type of crew member in the country, from fixers to casting directors and line producers. This includes technically trained positions, such as tabletop SFX and mechanics, directors and DOP's. There is a fair amount of foreign directors available in the region as well. This brings a lot of international work to Vietnam and its neighboring countries. With film equipment, it is the same thing. There are a wide array of options available, including all of the major brands of camera, lighting and grip gear. A partial list of brands available would include ARRI, Red, Sony, MF&E, Grip Factory Munich, Technocrane, Phantom high-speed cameras and more. 
Whether you need only principal photography on-site or would prefer to secure a full film package from pre-production to post, Wind Up Films can help. We're there to make your experience shooting in Vietnam the best it can be.
If you are considering shooting in Vietnam, it is always a wonderful choice for any type of production. We would love to assist, so please do get in touch and let us know how we can help. Be sure to fill out our form below or give us a phone call. Wind Up Films producers and crew are ready to help bring out the best in your project. Have a wonderful day!