Film Production Services Laos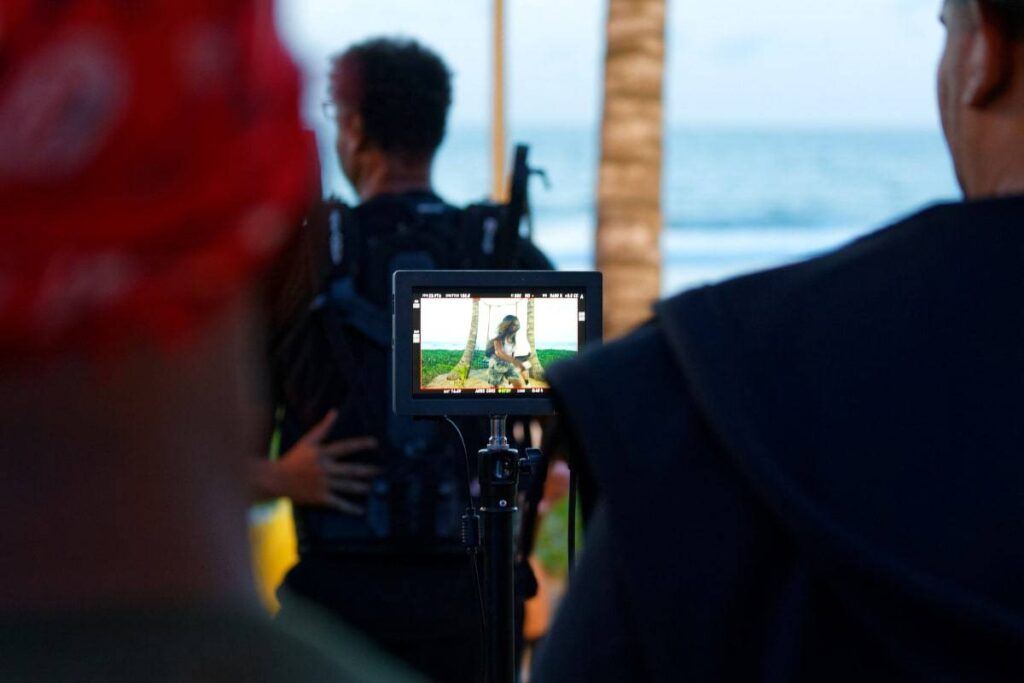 Laos is a landlocked country, settled in between Thailand to the south and China to the north. It also continues to be one of SE Asia's least developed nations, which is definitely not to be taken as a negative as this makes filming in Laos an opportunity for adventure! This remarkable South East Asian country has ample potential for innovative producers to access locations that have yet to grace the silver screen. With this in mind, any film production company shooting in Laos will never be at a lack for scenery. Wind Up Films is a film production company that offers unrivaled production services in Laos. The untapped wealth of exotic scenery provides your film with cinematic gold. Thus, Laos is the ideal country for your next shoot.
Wind Up Films facilitate with all your production service needs from pre-production through to editing in the final post-production stage. For example, our film production services include locations scouting, permits, drafting storyboards, casting, hiring crew as well as equipment, and that's just a sample of what comes in the pre-production phase. There are also logistical considerations such as accommodation, catering and transport. Unquestionably, all the prep work is to ensure that your productions remains undisturbed, which allows the creative process to take center stage. Furthermore, we have numerous years of filmmaking in Laos and SE Asia as a whole, and we're experts at getting things done. Due to this fact, we provide you with the creative space to focus on your masterpiece!
Please do give us a call, an email or feel free to fill out the form below. Read on to learn more about bringing your film production to this magnificent nation.
Laos Film Production Company
In Laos, the local film industry is beginning to flourish after decades of lying virtually dormant. Previously, the only films produced in this socialist country were government propaganda movies. Times certainly have changed! Recently a new breed of talented young directors has emerged to make movies that are stepping out on to the world's stage.
The Lao government is offering a number of non-tax incentives in a commendable effort to promote foreign direct investments, aiming to woo businesses to the country. On the whole, there has never been a better time to explore off the beaten path in this mountainous locale. And with such an abundance of natural wonders and rich history, best to keep the cameras rolling. Wind Up Films have completed various projects in Laos over the years. Over this time we have cultivated a reliable professional network in the country. Whether it be feature films, documentaries, music videos or short films, we provide our services across the board. Additionally, our company has combined experiences of over 20 years. We feel that Laos is a wonderful choice, and we can provide you with full support and services.
Our team of experienced producers at Wind Up Films are very familiar with the Laos terrain and infrastructure, so reach out anytime for guidance and prompt quotations. We're confident we can help make your experience shooting in this exotic country productive, efficient and successful. Keep reading for more on making Laos a film production destination, including details on specific locations and crew / equipment procurement.
Laos Filming Locations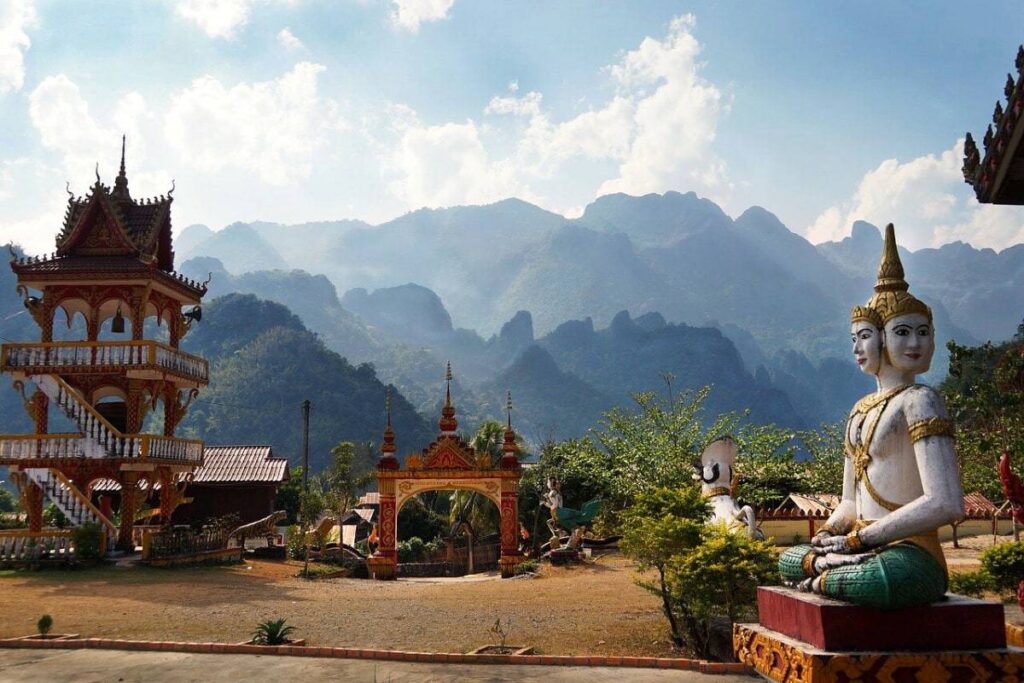 The most well established film locations in Laos are the major cities of Vientiane, Luang Prabang and Vang Vieng. Vientiane is a former French colonial trading post. Easily walkable, the historic old quarter of Vientiane boasts glittering temples, picturesque river serpent statues, wandering Buddhist monks, and boulevards lined with Frangipani and Tamarind trees.
Vientiane achieves an unprecedented level of panache with a distinctly Gallic flavor. Here you can find low-cost digs, street markets, boutique accommodation, and old-fashioned bakeries. The French culinary influence is palpable, while the area also retains its distinct pre-colonial charm.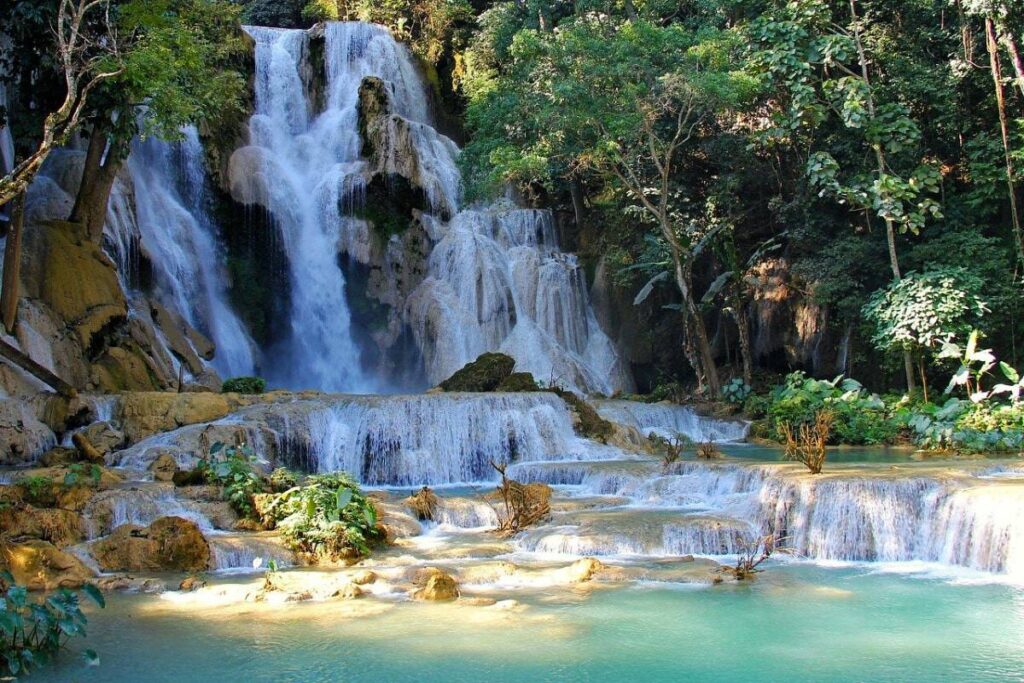 Luang Prabang slows the pulse and awakens the imagination. Beyond the evident history and heritage of the old French town, there are aquamarine waterfalls, trekking and mountain-bike opportunities. For some cool respite, kayaking trips and river cruises coalesce into a panorama of outstanding natural beauty. Sitting at the sacred confluence of the Mekong and Nam Khan rivers, this community invokes a sense of spiritual awakening as memories of city life quickly fade.
Over the last 20 years, Luang Prabang has seen plenty of financial investment. The population has swollen, and yet still this river peninsula remains as sleepy and friendly as a village where time stands still. As always, Wind Up Films can help to secure the necessary Laos film production locations and services.
Laos Film Crew and Equipment Rental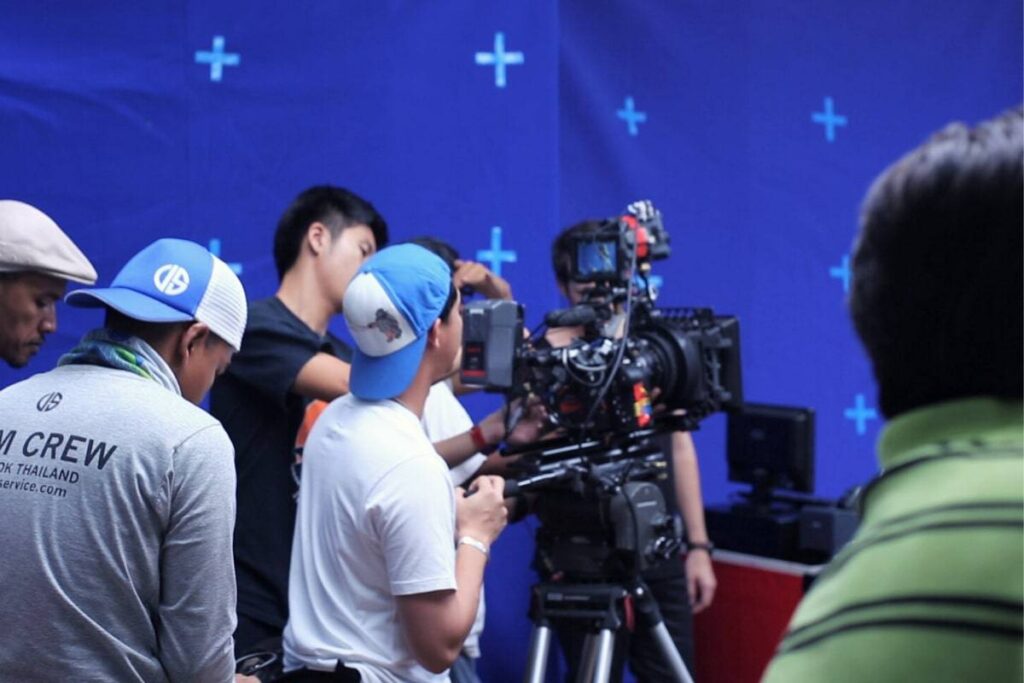 Vientiane remains the main hub for the acquisition of basic camera, grip and lighting equipment. Higher standard gear and more specialized items would have to be sourced from abroad. This is an easy fix through Wind Up Film's on-site producers. Bangkok is the closest major production center, being conveniently connected to Laos via either land or air. Multiple flights from BKK arrive in Laos daily from a variety of carriers.
Following on from the same logic, we bring key filmmaking crew in from abroad, although some local resources can be hired should the need arise. Wind Up Films, as part of our production services, will secure the best Laos film production crew and equipment.
Our team at Wind Up Films remains dedicated to helping you with your production requirements in Laos. Whether your project is large or small – call on us to provide you with a quick quotation. Just fill out the form on this page, or shoot us an email or call. With the right production company support, Laos is an open book waiting to be translated to screen.