Film Production Services
Malaysia
Wind Up Films is an unmatched film production services company in Malaysia. Malaysia is one of the most modern, innovative economies in the ASEAN region, and is a one-stop-shop for film productions. We provide the best film production services in South East Asia. This SE Asian country is the most developed in the region after Singapore. Malaysia offers up some of the most remarkable nature in SE Asia and the world. For this article, we'll delve into why Malaysia is the ideal location for your film production, and how it can give your film the right aesthetic for your production with Wind Up Films. Wind Up Films provides for all your film service needs. In particular, we regularly supply production crew, state of the art camera equipment, creative team, casting, locations scouting and permits. 
Not only that, but we help you with all stages of film production. This ranges from pre-production, principal photography all the way through to the post production phase with editing. In addition to facilitating with large scale shoots, we also have a great deal of experience in providing our production services for smaller run-and-gun units.
We at Wind Up Films are ready to offer complete film production services and support in Malaysia, so feel free to contact us at any time with any questions. Read on to learn more about all the services we provide for your film production and why filming in the incomparable Malaysia will embolden your creative vision.
Film Production Company Malaysia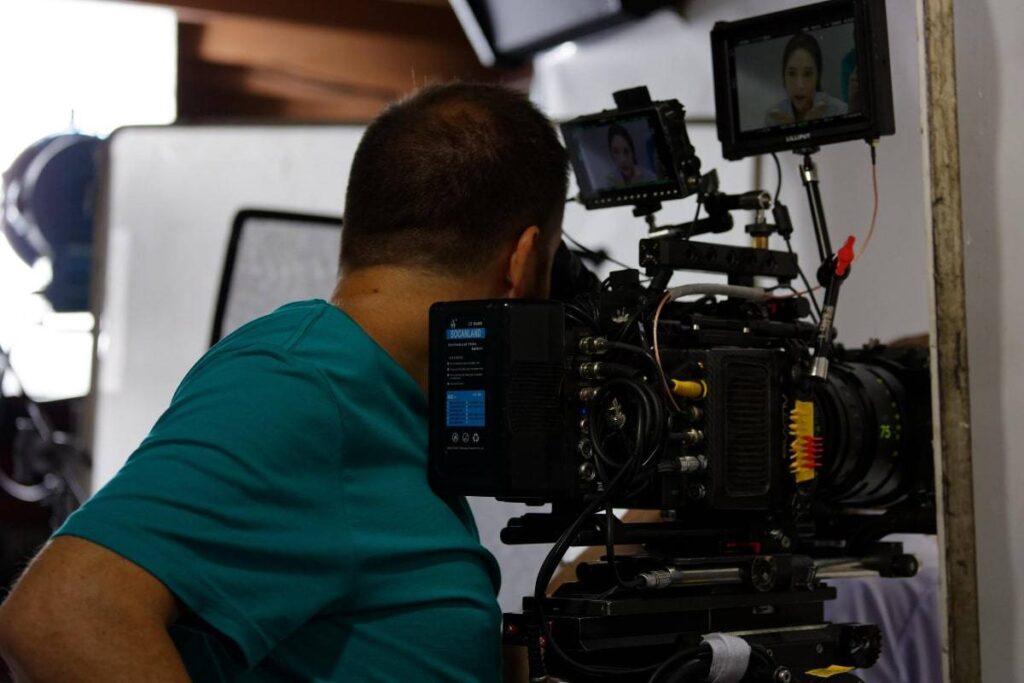 A very large portion of SE Asia's film industry is located in bustling Malaysia. A major benefit of shooting in Malaysia is the ease in communicating with local production houses and crew. International crews like to shoot here because most everyone speaks fluent English; many of whom also speak Mandarin, Hindi and Tamil. Hence, English is widely spoken by locals and film professionals. Malaysia also hosts a wide variety of location options, such as beautiful islands, mountains, deserts, and modern metropolitan areas. Wind Up Films takes pride in being able to overcome all challenges that can occur during any point of film production. Consequently, this is why we make sure that the logistics of your shoot run smoothly. 
The production services we offer will guarantee that your film production maintains an all-round flexibility. It's this resourcefulness that separates us from other film production companies. Wind Up Films have solidified our excellent reputation by being firmly rooted in the Malaysian film production industry over the past five years. Keep reading to learn more about the wide array of filming locations Malaysia has to offer, and production houses services.
Production Houses Malaysia
Production houses in Malaysia come in many different varieties, with a range of price points and specialties. Big-budget features are accessible through well regarded local houses and infrastructure. In Kuala Lumpur is where you can find the largest production houses, where we will help you hasten acquiring the proper film permits to shoot a feature film and recover tax credits. Additionally, other houses are available that specialize in TVCs, music videos and viral commercials. Alternatively, some run and gun operations focus on reality and lifestyle documentaries as well as television. We have regularly provided our services to documentary filmmakers, of whom include National Geographic, ARTE and Channel News Asia.
Whatever your needs, Malaysia is well-prepared and one of the leading ASEAN countries in terms of production revenue. The average time for film permits is from 2 weeks to 1 month, with our local guides and fixers – you can walk you through every step of the way.
Malaysia Filming Locations
The filming location options in Malaysia are extensive and truly unique. The Kuala Lumpur urban area, Penang Island, and the further off locations such as Sarawak and Sabah are just a few of the vast stunning sites available. And many of these locations are accessible directly by air from Kuala Lumpur or other SE Asian travel hubs. Kuala Lumpur is the capital city and the production hub. It provides an endless amount of urban landscapes with Asian and western atmospheres including rooftops, buildings, roads, and streets. Just outside of the city you will quickly run into picturesque sites such as breathtaking Broga Hill, which seems to have never been affected by modern development, remaining untouched.
A truly one of a kind location compared to the rest of Malaysia is Penang Island. Nestled on the Strait of Malacca, the city sits at an epicenter of global shipping and trade. Previously, Penang was shaped by British colonialism. Visitors can take a step back in time to observe a rich architectural tradition that has been granted UNESCO World Heritage status. In George Town, Penang there are also a number of different city sections showcasing distinct global cultures.
These include a Chinatown, a Little India, and countless mosques, ornate Buddhist and Hindu temples, and splendid historic churches.
Film Equipment And Crew Malaysia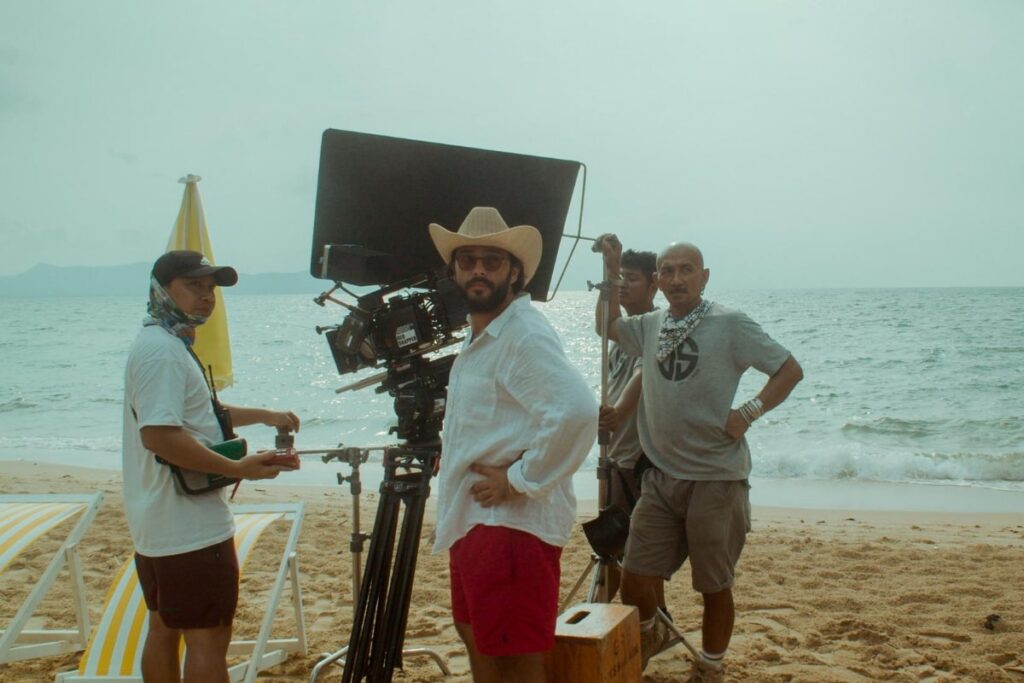 If you should need film production services in Malaysia, the majority of crews and equipment are based out of Kuala Lumpur. All major brands and types of equipment are available there. This array of hi-tech gear includes recognizable industry staples such as Arri, Red, and GF&E, operated by some of the most proficient crews in the world. Malaysian crews demonstrate exemplary speed and efficiency, and many possess decades of major big-budget production experience.
This is an important reason why Netflix and recently even HBO as well as other studios have chosen Malaysia as a base in Southeast Asia for original content creation.
We would like to be a part of your production and would love the opportunity to talk more about it. Please feel free to contact our team of qualified professionals with any questions you might have.