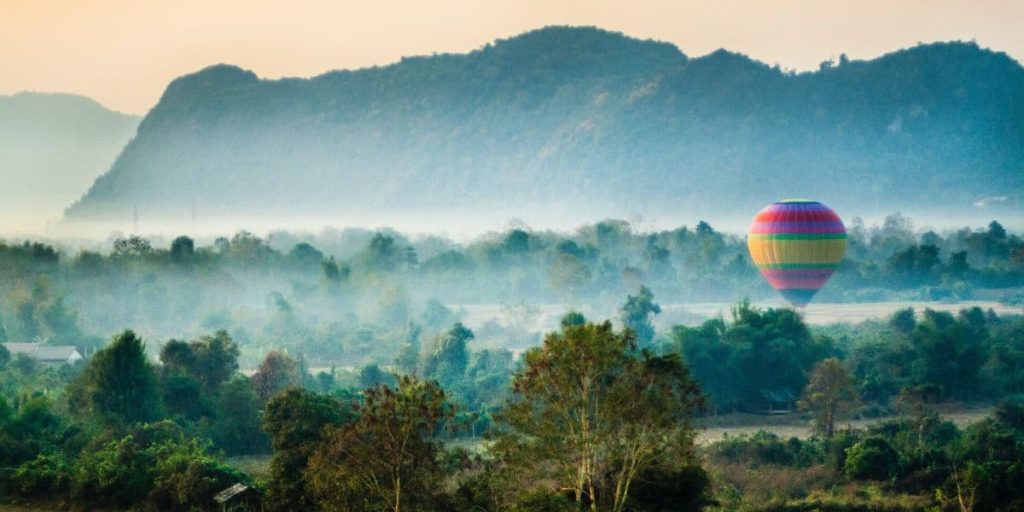 Filming a feature or TV series in a country like Laos isn't always easy, but with the help of a film fixer, the process pays off. This emerging nation has a developing economy and a growing native film industry. Highly mountainous and blessed with pristine, remote wilderness areas, Laos is sure to provide any story with an epic backdrop. Wind Up Films has been fixing for visiting productions in Laos for many years now. We're acutely aware of the idiosyncrasies of this unique nation. With the right local backup, we're sure your next Laos production will have a captivating effect on viewers and audiences. In this article, we'll go into detail about what makes Laos so special and how a film fixer can help unlock its potential. 
We'll cover location scouting and management, permits, and crew and equipment fixing. Film fixers are professional locals with language skills, cultural knowledge, and connections to get the job done. Wind Up Films has fixer staff on call in Laos and all other Asia Pacific nations. With any questions, inquiries, or quote requests, feel free to call, email, or fill out the form below. Otherwise, read on to learn more!
Laos Fixing And Production Support
Essentially a fixer's duties are numerous. Fixers act as local guides, translators, negotiators, diplomats, and liaisons. It doesn't stop there, though. Wherever there is a need, fixers heed the call to action. They continually problem-solve and multitask, while also preempting obstacles and ensuring production efficiency is maintained.
Location Scouting And Management Fixer Services
Location scouting is a key service provided by fixers and a pivotal stage of pre-production. Any experienced director will agree, choosing the right locations is highly important. Locations effect both on-screen scenery as well as logistical considerations and budgeting. Choose the right locations, and everything else can fall into place. Film fixers labor day and night to liaison with property owners and managers. Fixers can also help track down absentee owners in order to help production staff access ideal settings.
Equipment And Crew Fixer Services Laos
Thanks for taking the time to read this article on why a Laos film fixer is a valuable addition to your next project in this country. Wind Up Films has many years of experience fixing here, and we're certain you will agree that Laos is a country of cinematic splendor. Reach out to us any time and we will be happy to answer any questions you have about bringing your next shoot to Laos or any other Asia Pacific nation. Have a wonderful day.