Film Production Company Vietnam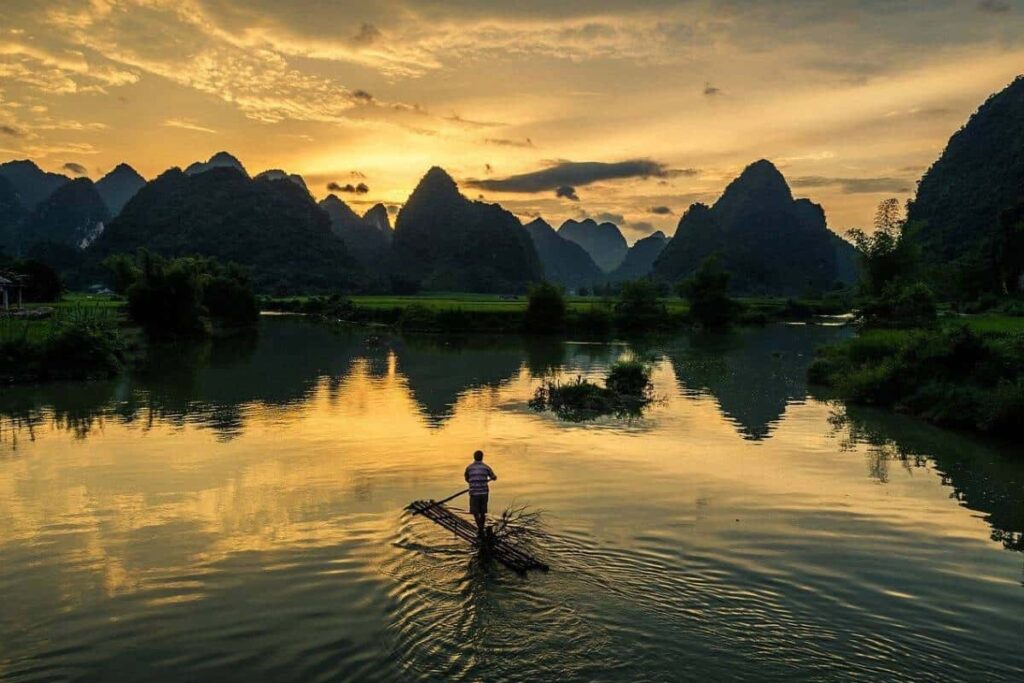 The country of Vietnam presides at the border of Southeast Asia and East Asia, with both Chinese and ASEAN cultural influences. Wind Up Films is a film production company that gives full support to those looking to bring their productions to Vietnam. We remain a premier one-stop film production services company. The South East Asian nation shares its borders to the west with Laos and Cambodia as well as China to the north. It's a popular destination for filming in Asia due to the sheer wealth of serene locations, and crew and equipment that is available. Vietnam is a unique destination for any film production company.
Due to Vietnam's storied colonial and war stricken past, there have been numerous films set in Vietnam. While neighboring Thailand has acted as a stand in for many of these films, there have been plenty of international productions that have brought their film productions to this uniquely scenic country. Such films include Kong: Skull Island, Pan, The Last Airbender and the critically acclaimed french period drama: Indochine. In Vietnam, you will find some of the best film production service houses in the Asia Pacific region. You can find specialists in various types of productions, like features, documentaries, music videos or TVCs. Wind Up Films' reliable record of producing top quality film content for careful clients in Vietnam is exactly why they continue to work with us on other projects.
The Wind Up Films production team can answer any questions you may have about this inspiring film making destination. Please get in touch by filling out our form below or making a phone call. Read on as we instill certainty in the benefits of bringing your film production to Vietnam.
Vietnam Film Production Services
For any discerning director or producer, Vietnam can offer a variety of complete logistics, services, and in-country production support. With all the right gear and crew available at any time, Vietnam provides anything a visual artist might need to help elevate their cinematic craft. Our film production company offers such a wide array of services in Vietnam, your production will never be lacking. Wind Up Films covers everything in order to make sure the shooting process runs very smoothly.
Our producers are veterans when it comes to handling administrative processes, locations scouting and support infrastructure in Vietnam. English and Mandarin are also languages that the Vietnamese people speak proficiently. Acquiring filming permits is a straight forward process that takes 7 to 10 working days. We recommend applying in advance just in case, although our producers and fixers ensure goes according to plan. Once we've secured the necessary filming permits and locations have been properly procured, your film shoot is ready to proceed. As a result of all these benefits as well as the ease in communication, more foreign productions are choosing to film in Vietnam.
Wind Up Films is always ready to answer your call or email regarding setting your next production up in Vietnam. Read further as we go into more detail about Vietnam's one of a kind locations, cutting-edge equipment houses, and professional crews.
Filming Locations in Vietnam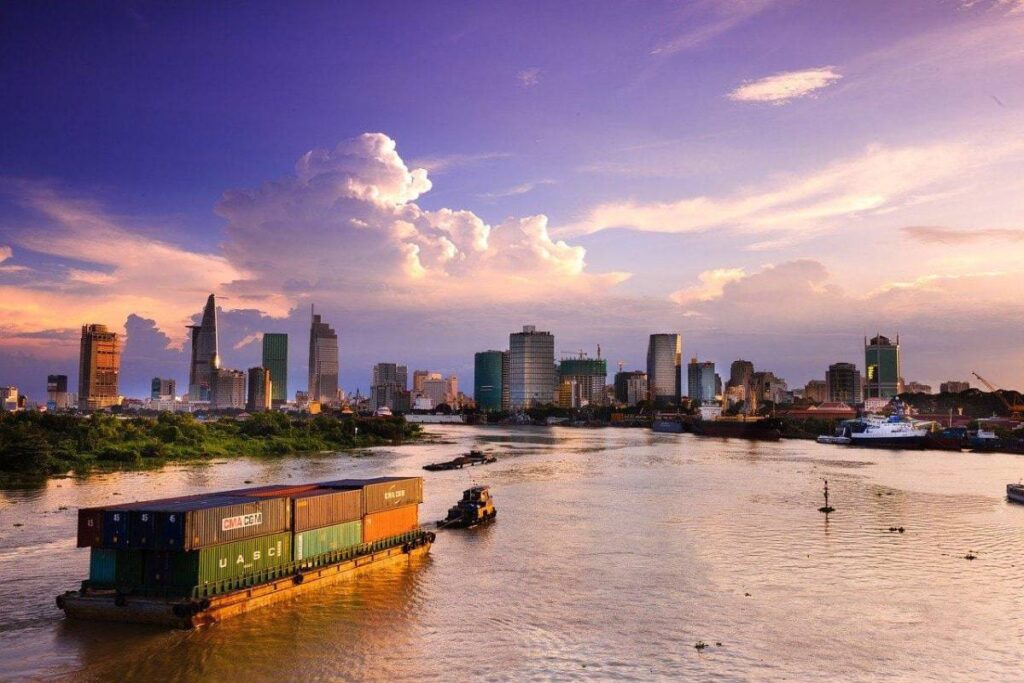 Because of Vietnam's location on the edge of maritime SE Asia, it has a unique mixture of influences. Over its history, Vietnam has had an influx of trade from both China to the north and countries such as Cambodia and Thailand to the west. This also includes some distinct colonial periods from when Vietnam was a part of French Indochina. All this combines to make Vietnam an exceptional film production setting.
The largest city in Vietnam is Ho Chi Minh City, formerly known famously as Saigon. Known for its dynamism, modernity, and electrifying atmosphere, Ho Chi Minh is truly a city that never sleeps. Without a doubt, this dynamism translates well to the screen. Not only that, but the city also doubles well for many other Asian locations. With local support for crew hires and equipment rentals, everything your production needs is available within this sprawling metropolis.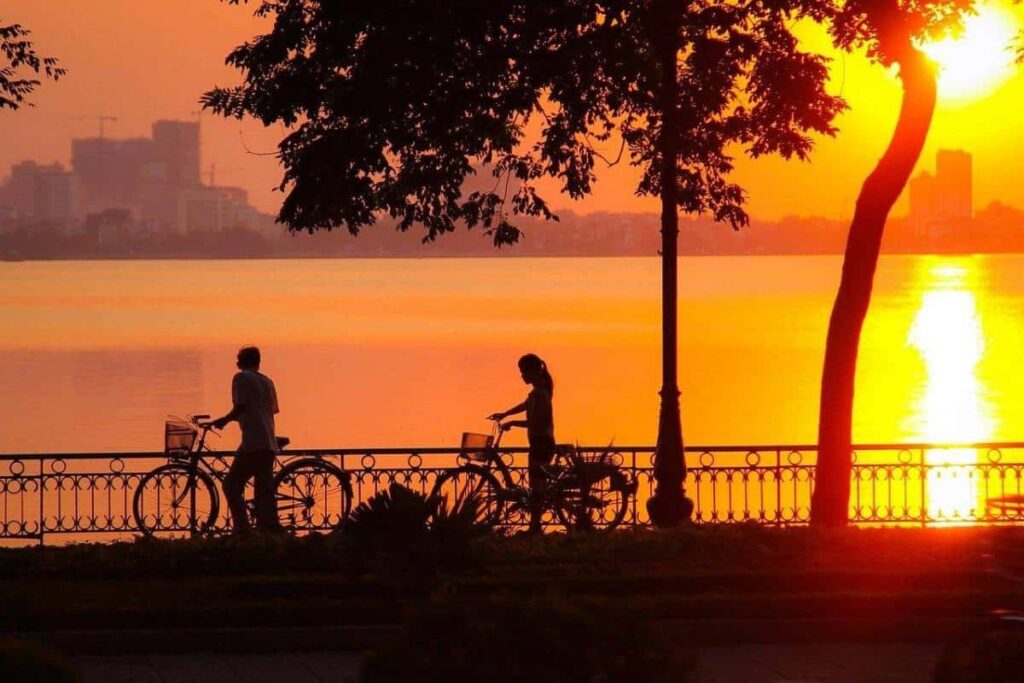 Further to the north is the more historic and quaint city of Hanoi. Home to an array of temples, parks, museums and historic districts, anyone with an eye for framing a shot will find inspiration in this location. Hanoi also gets cooler in the winter months, due to its subtropical latitude, so don't forget to pack your jacket!
No article on Vietnam will be complete without at least a cursory mention of Ha Long Bay, home to nearly 2,000 islands (only 40 of which are inhabited). In this UNESCO world heritage site, visiting filmmakers are able to turn their cameras on some of the world's most stupendous limestone cliffs and island scenery.
Vietnam Film Equipment and Production Crew
Vietnam has a native film production industry that remains able to fulfill the needs of any visiting production large or small. The abundance of crew and equipment rental options makes it an exemplary location for projects of every budgetary tier. And there is also a high level of both English and Mandarin Chinese language ability, which streamlines the production process
When it comes time to hire local crews, Ho Chi Minh city has a lengthy roster of hard working production talent. This includes every role from directors, production managers and cinematographers up to CGI animators and practical effects technicians. With favorable permitting processes and incentives, Vietnam has everything you need for production success.
In the equipment department, Vietnam delivers. Local rental houses have the latest generation gear. This includes all the major brands such as ARRI and Red cameras and Pro-Am jib kits. With such cutting-edge technical support, directors are able to craft expansive and dynamic set pieces and scenes of panoramic scope. Whatever your film production may need, Vietnam has it all!
The producers of Wind Up Films have years of experience working in Vietnam and surrounding countries. So feel free to contact us at any time with questions about setting up your production here. We are always happy to help make your next project the best that it can be.