Film services in Phuket, Thailand & Islands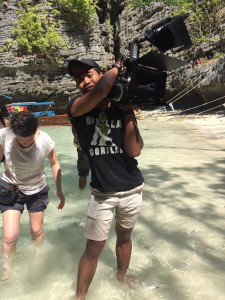 Wind up films is providing film services now in Phuket.
With our connections and locations in Phuket, we now have a concentrated reach among many different islands. We know the in and outs of the locations you've never thought of, from the beaches to the lagoons hidden deep inside the island. Logistically we're flexible. Whether it be land or sea we're familiar with the timetables of the seasons and currents. Doesn't matter if its TV, Documentary, TVC, Reality, Music Videos, Feature Films or Viral, our combined 20 years of production experience, is what will insure you a successful production!
Our services includes and not just limited to:
Line Producer
Locations
Fixer
Work Visas & Work Permits
Film Permits
Equipment & Crew Provision
Fill out the form below for for your quote today!