Cambodia Video Production Company
In South East Asia you will find fertile ground for creativity, none more so than in Cambodia. Consequently, when it comes time to bring your video production to Cambodia, Wind Up Films is the video production company in Cambodia that exceeds all expectations. Cambodia's economy is starting to light up, and with it, foreign productions are increasingly paying more attention. From the magnificent and world-famous ancient ruins of Angkor Wat to the beaches in the south and beyond, Cambodia beckons. With the right local ally in your corner, you too can gain access to this country's culturally rich locations and settings.
Wind Up Films have been operating in Cambodia for more than ten years. Thus, we are uniquely positioned for providing full local production support for your next cutting-edge video project. Whether your production is a big-budget TVC or a viral marketing video, we can assist with all stages of production. For instance, our returning clients include multi-national corporations, luxury brands, and startups seeking to gain a foothold in emerging markets. Examples of such noteworthy brands include the likes of Apple, Google, GoPro, Kellog's and many more. Although we regularly supply our video production services to documentary filmmakers such as Arte, Channel News Asia and National Geographic just to name a few, as well as multiple music video and short film projects.
Keep reading to learn more about how Wind Up Films can help you with your next video production campaign. Also, feel free to contact us at any time. You can fill out the form below, call or email. Our team of professional producers is on call and ready to answer any of your questions or inquiries. We also respond quickly to requests for quotations.
Video Production Services Cambodia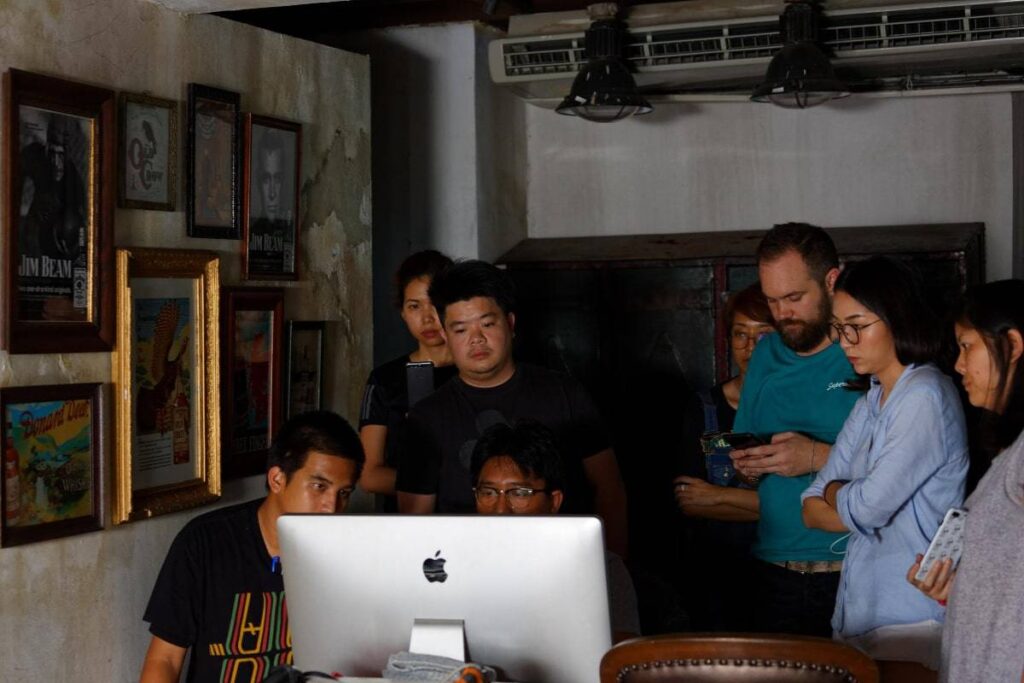 Wind Up Films' Video Production services are second to none. Cambodia has only recently emerged from a turbulent and troubled past. However, now that it has a renewed grip within the global economy, there's no looking back. Additionally, a surge in international investment contributes to continual upgrades in Cambodia's infrastructure. That means video production services are expanding as well, with a great deal more local production houses offering their support.
A good Cambodian video production company will offer full production support from pre-production through to post-production. This can include story-boarding, scripting, location scouting, and principal photography all the way up to editing and special effects. Wind Up Films is a full service Cambodian production company. That means we can assist you with all aspects of the creative process. If your social media video needs a green screen, we know the best options in Phnom Penh. If your YouTube or music video needs an automotive rig for a stunt sequence, we can help you secure the necessary equipment. Additionally, we can help with wardrobe, casting, permitting and more. Wind Up Films guarantee you the best possible production services to help ensure your creative goals are met for your video production.
Cambodia Video Production Locations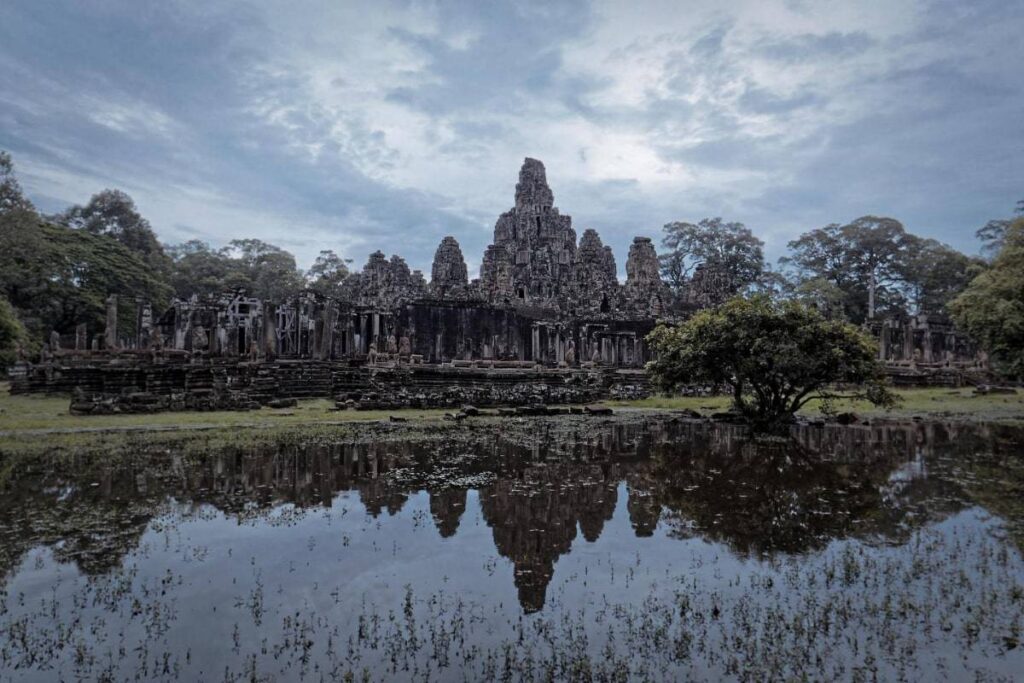 It's impossible to deny that Cambodia is a video production location epicenter in the Asia Pacific region. With the stunning visuals of Angkor Wat and the winding, idyllic Mekong River, this country has innumerable backdrops for any visiting project. During pre-production, Wind Up Films make sure to pay careful attention to location scouting, permitting, and management. The results always reflect in the finished product, which is why we feel that location choices are one of the most important decisions.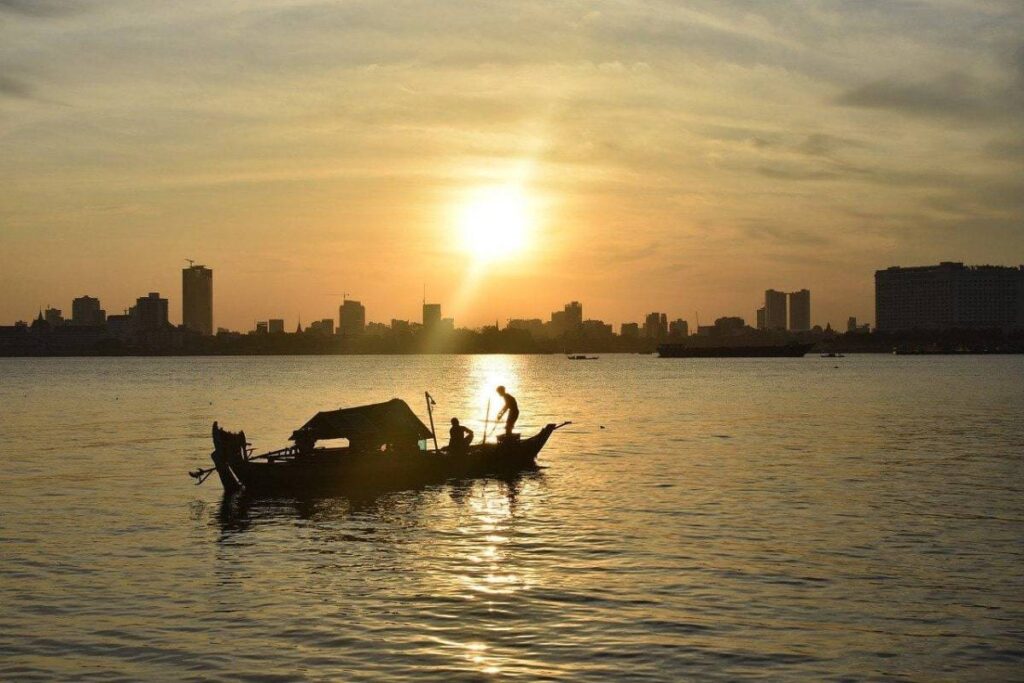 Having local video production company support in Cambodia like Wind Up Film's services will speed up administrative processes immensely. We like to meticulously plan out principal photography, in order to guarantee that there are no delays to production. Permitting is absolutely necessary, and we call upon our local network to ensure all paperwork is in order before setting up the tripod. With our Cambodian producers working all day and night, no shortcuts are taken and no stones are left unturned. Wind Up Films know the Cambodian industry very well and take pride in our ability to make sure your next commercial is the best that it can be.
Equipment and Crew Services in Cambodia
Once you have chosen the prime locations for your next video production, Wind Up Films are just getting started. With the proper permits and licenses in hand and the green light from officials, it's almost time for principal photography. The best videos are always shot on the latest gear by trained professionals. Once again, Wind Up Films provide complete assistance with the rental and hiring process.
A visiting video production company in Cambodia often import some of their own gear. We can help with the paperwork for that as well. Similarly, larger projects such as international TVC's or features will want to use their own directors or cinematographers. Wind Up Films will assist with the necessary visas for that, too. However, it will ultimately prove necessary to hire some local production staff and rent certain equipment. Here is where Wind Up Films can call upon our network of the best in the business. We can help you find Sony, Arri, and Red cameras, jibs, cranes, and fluent English speaking crew trained up to exacting Western standards. With such a team of professionals at your command, we're sure your next video shot in Cambodia will captivate audiences and leave a lasting brand impression.