Top Ten Filming Locations of Thailand
Wind Up Films Top Ten Locations to shoot in Thailand!
One of the most important part of a production is the filming locations. While we have a long list of affordable and reasonably priced locations in Thailand to choose from, whether it's a studio in Bangkok, mountains in Chiang Mai, beaches of Krabi or a breathtaking island in Phuket, here are the top ten film locations that we suggest taking a look at. In the meantime, if you'd like to contact us for our locations and rates, click here:
Phuket
The first thing that comes to mind when we think about Phuket are the beautiful islands and beaches. Phuket is a filming location that attracts multiple international productions, some of which we have shot such as, including but not limited to, documentaries, music videos and feature films.
Chiang Mai
Chiang Mai is one of the newer upcoming cities in Thailand. Popular for it's night bazaar, mountains, temples and mountainous rice fields, it sure deserves a spot in this list. You will also be able to find the Akha tribe or the Karen (long neck tribe) tribe in the villages on the hill. We have filmed an episode of Discovery Channel's 6 Degrees of Separation here.
Koh Samui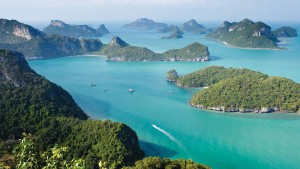 While the island of Koh Samui is surrounded by blue waters just like Phuket, it's a good alternate filming location in Thailand if you want a quieter feel. Koh Samui is the hub of secluded beaches with fewer tourists, which gives us an advantage. A French reality show named "Young & Party" was filmed here along with A&E's Diamond Dogs.
Bangkok
This capital of Thailand is truly the city that never sleeps. From temples to nightlife, Bangkok can provide you with anything; 24 hour cafes, clubs that stay open till sunrise, tuk tuk rides past monuments, late night markets, and so much more! Not only have we filmed TVCs and music videos here, we've had the opportunity to shoot numerous feature films and TV shows in Bangkok, Thailand.
Pattaya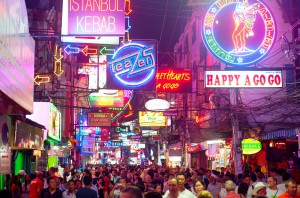 While Pattaya does have beaches, it doesn't fail to attract international productions to it's neon signs filled Walking Street. This filming location has been used multiple times for this particular reason. We've filmed multiple feature films, TV shows, TVCs and music videos here.
Koh Phangan
Notorious for it's Full Moon and Half Moon parties, Koh Phangan's nature trails and elephant trekking tours are forgotten about. It is also popular for it's jungle beaches. This island has hidden gems all around. We recently filmed a documentary on Futball here.
Isaan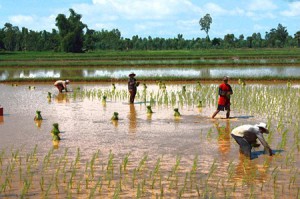 While most productions admire the beauty of the beaches in Thailand, they tend to forget about the rural side that Isaan provides. From temple to rice fields, this city is the way to go. Isaan is incredibly popular for it's cuisine, temples, Thai silk and finally, the traditional festivals. We've filmed A&E's Diamond Dogs here.
Krabi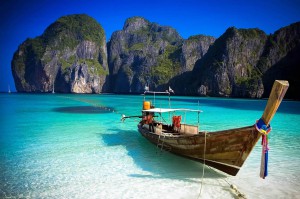 With water so blue, it's hard to not imagine what a scene on this beach would look like. Also popular for the touristy "James Bond Island", this filming location is on the hit list for international productions. We've filmed many TV shows and TVCs here.
Kanchanaburi
Who hasn't heard of the Bridge over River Kwai? Widely known for it's history, many documentary filmmakers are pulled to Kanchanaburi. It has mountains, temples and a wide river. Trekking on the Death Railway and visiting the memorial and the war cemetery adds to the entire experience. We've filmed a TVC with Land Rover named "Rovernuts" here along with other TV shows and TVCs.
Ayuthaya
Ayuthaya sure is an incredible filming location. While it used to be one of the world's wealthiest cities, it is now a place full of historical temples and grand palaces. Ruins in this city will take you back to the 1700s, right at the fall of the empire. Various TV shows and TVCs have been filmed here by us.
With that list completed, you can have your productions in these locations hassle-free, just contact our producers today by filling out the form below to find out more.