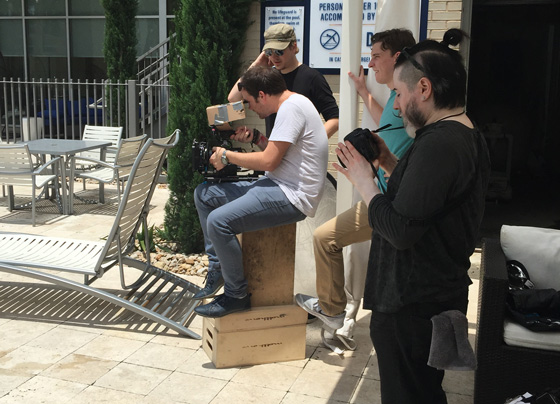 Film Fixers: Do you need one?
Film fixers: Do you need one?
Film Fixers: Look nowhere else? 
One of our specialization that we've got here at WindUp Films is Fixers, just like how tourists need tour guide to take them around places and introduce them to places you didn't know about, In that same way. Needs someone who's familiar to the particular place and knows the language and able to help them communicate and for the work to go smoothly? Why hassle? Our Wind Up Films Fixers are one of the best in the Industry and have done over a dozen Fixers Jobs in the past. They will be there throughout the production, assisting your Producer with all the requirements whether its with the Work or shooting Permits, Camera and Equipment Hiring, we would go through any problems you've got just so you can keep your production running smoothly. We have a wide range of contacts that will help your production go smoothly. Your work permits while you're filming here can also be sorted out by our fixers, also if you're not planning to bring crew and other equipment, we'll be able to sort out all those things for you locally as well. Our Fixers are also able to source actors and extras via casting agents, along with behind-the-scenes crew such as camera operators and directors and sound. Language Problems? Not to worry, A great advantage is that our fixers are able to speak 3 different kinds of Languages, Thai, English and Hindi. So theres nothing to hassle about and feel free to contact us.
Need transport to the locations? Or what about having a nice place for your crew and actors to accommodate? 
Our fixer will be like a walking and talking country guide, your friendly fixer can sort those, too. With all that said, Film Fixers are life saviors! We're the jack of all traits, socialites and the man who knows a man. Our Film Fixers are chosen from the top few in the industry here in Thailand and we'll be happy to tell you more about it, just fill out the form below: