Philippines Video Production Company
When it comes to South East Asian video production company locations, the Philippines simply has it all. Wind Up Films is a well established video production company in the Philippines, and we deliver on all your video production needs. The Philippines is an island country that has the highest rate of English language fluency in SE Asia, as well as an already established video production infrastructure. With some of the world's best beaches and thriving cities, it's no surprise that brands are increasingly using this country as a setting for their video advertisements. Together we have 20 years of combined experience here, facilitating projects at all stages of development and production. Our experience includes working with some of the word's most notable brands, with the likes of: Apple, Clean & Clear, DDB, Land Rover, Nike, MasterCard, P&G, Unilever, Y&R as well as local productions.
Call, email, or fill out the form below with any questions, inquiries, or quotation requests. We remain your key Asia Pacific video production allies. For the remainder of this article, we will delve into why Wind Up Films is the resolute choice for you as your production company, and how we can aid you in acquiring all the necessary provisions for your next video production in The Philippines. Read on to learn more!
Video Production Services Philippines
Online users spend multiple hours each day watching streaming video content. This includes video shared via social media networks such as YouTube and Facebook, as well as video directly from company websites. The power of video can not be denied. Video content leaves viewers and audiences with a lasting impression and increases brand recognition by leaps and bounds. The statistics attest to this. 89% of video marketers say video gives them a good return on investment, while 83% of video marketers say video helps them with lead generation. Not only that, but 66% of consumers prefer watching a video to reading about a product. This is because of this medium's captivating power; presenting words, imagery, and sound in one unified format.
The Philippines is an ideal setting for such streaming marketing video content. Content produced in the Philippines immerses audiences in a rich cultural and environmental ambiance, leaving consumers with a memorable impression. Wind Up Films offer full video production services. We can support your next TVC or event video from the initial pre-production stages until the final cut in the editing room. We are confident that the Philippines is an up and coming global video production destination. Wind Up Films can definitely help you get the most out of this dynamic country.
Video Production Locations Philippines
Wind Up Films establish the foundation of your commercial or documentary video during the pre-production process. During this pivotal stage, we take care in paying close attention to detail. We assist with our clients in drafting storyboards, scripts, shot lists, and budgets. We communicate with the greatest clarity, making sure your distinctive vision is achieved and your brand is most accurately represented. This is why our returning customers include multi-national corporations and luxury brands.
The Philippines has a multitude of magnificent scenery that translates exceptionally well to screen. Here you can find mountains, markets, islands, and valleys. Manila has many distinct architectural styles, while Borocay is an idyllic location that regularly tops lists of the world's most stunning ocean-side scenery. All Philippine locations will require the proper permits and licenses to shoot in, which is why Wind Up Films can help ensure everything is in order. We can accelerate all the necessary paperwork, including proper visas for visiting crew members. Furthermore, our location scouts are the best in the business. These local professionals can help you achieve an on-screen look that is unlike anything audiences have ever seen before.
Philippine Video Production Crew and Equipment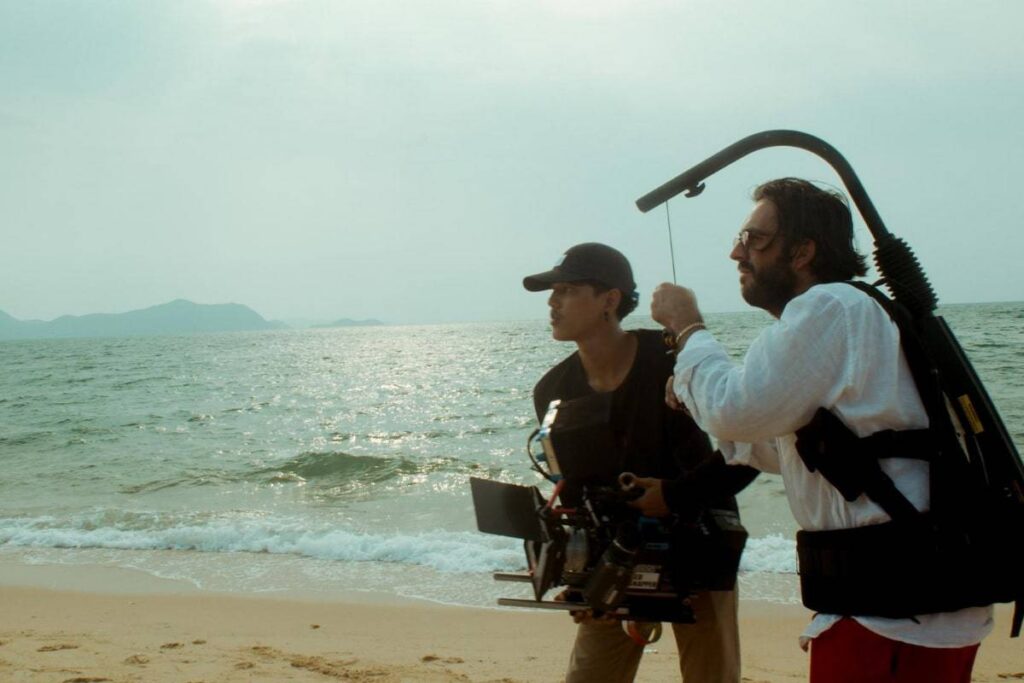 Once you've scouted out the right locations and acquired permits for filming in The Philippines, there's still the important matter of crew and gear. Some lead crew positions can be brought in from your native country. Additionally, visiting projects can import cameras. However, ultimately it will prove necessary to hire local professionals and rent from Manila equipment houses. Wind Up Films possess an unrivaled network in the Philippines, and we can assist you with this as well. We can help you equip your production with the best Arri and Red cameras as well as highly-trained operators with numerous years of experience. Philippine crews are renowned for their diligent work ethic and up to date training. So, rest assured Wind Up Films will make certain that your production achieves resounding success.
Thanks for taking the time to go over why the Philippines is such a unique video production location in Asia. As always, Wind Up Films remain on call if you need to know more or would like a budget quotation. Reach out to us anytime and one of our producers will get back to you shortly. With the right production support in your corner, we're sure your next marketing video will captivate viewers attention.