Singapore

Video Production Company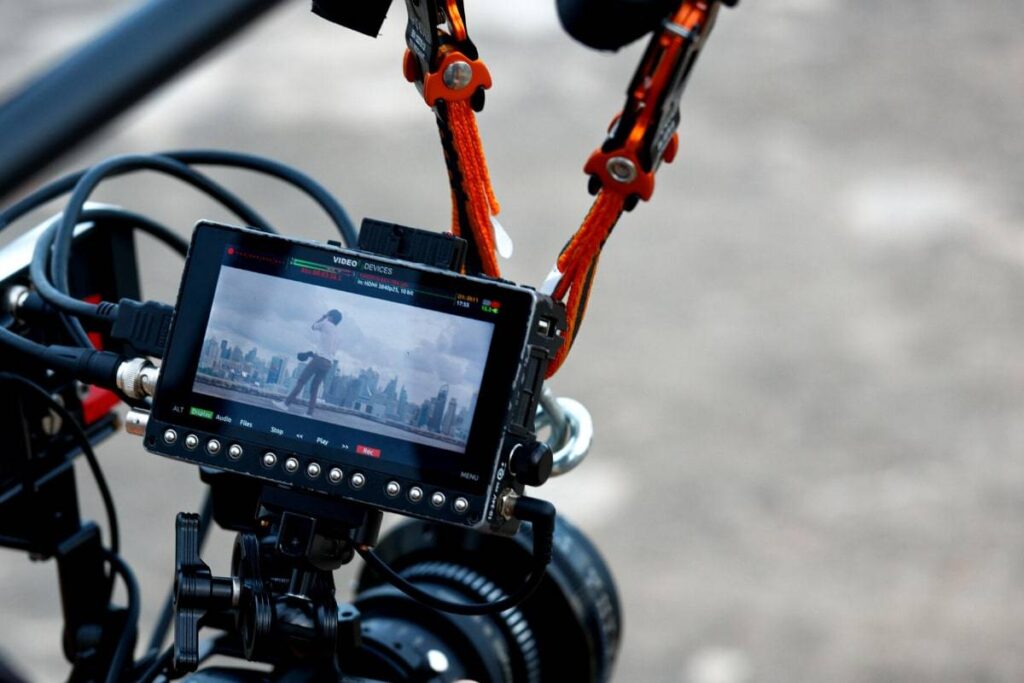 Singapore, the center of business and the maritime axis of SEA, offers a lot when it comes to video production. Wind Up Films can definitely be there for you as your Singapore Video Production Company. Singapore is the most developed in Southeast Asia, and also one of the most developed cities in the world. In this article, we'll have a look at why Singapore is fast becoming one of South East Asia's top locations to shoot, and also how it could provide you with the perfect setting for your video production project with Wind Up Films. Naturally, Singapore has a very high demand for video production companies. Besides the usual demand for corporate video productions, event videos, and commercials from the various companies and corporations headquartered in Singapore, 
this city-state has had some well-known feature film productions, such as Crazy Rich Asians, Hitman: Agent 47, Independence Day: Resurgence and many more. The well-known HBO series Westworld used Singapore for several locations as the setting for season 3 of their show. Singapore's modern and futuristic cityscape serves as a benchmark for video production projects looking for this setting.
We're only an email, inquiry or phone call away. Our producers and response team are very prompt and will usually get back to you with a quotation in less than 24-hours. Read further to learn more about the services Wind Up Films can provide for your video production in Singapore.
Singapore Video Production Services
Wind Up Films offers complete support for any and all video production services that you may need in Singapore. From the moment our clients contact us, we do our best to establish the type of production our clients need. We do our best to work within their time and budgetary constraints. After getting some clarity from our clients and fully understanding their goals and their project, we are able to send line budget quotations out within 24-hours. Our company is able to provide the video production services for all aspects of your production from prep through post. Whether it be permits, casting, production crew, equipment, shooting locations, food & catering services or any other necessities you may need to ensure the success of your shoot, we've got it covered! 
Our goal is to ensure that all of our clients have a successful and enjoyable experience during their projects. Wind Up Films is at your service for any and all production services you may need in Singapore. Aside from the usual and vast demand for video production services for corporate video productions, commercials and event video productions in Singapore, we are definitely able to provide production services to your larger scale projects as well. We are ready to provide the production support you need to ensure the success of your video production in Singapore.
Singapore Video Production Locations
Singapore is most definitely a melting pot. The city-state, famous for its breathtaking skyline, boasts various architectural marvels such as the notable Marina Bay Sands hotel and the Helix Bridge. This spiral bridge has four viewing platforms that provide incredible views within the Marina Bay. Apart from the glaring modern landscape on offer, the city-state is also home to various cultural territories that you may not know of. The city is home to people of Chinese, Indian, Malay & Tamil backgrounds. Singapore is also home to a large number of expats who have settled there due to the friendly business environment. This mix in cultures has also brought about variation to the architectural landscape of the country as well.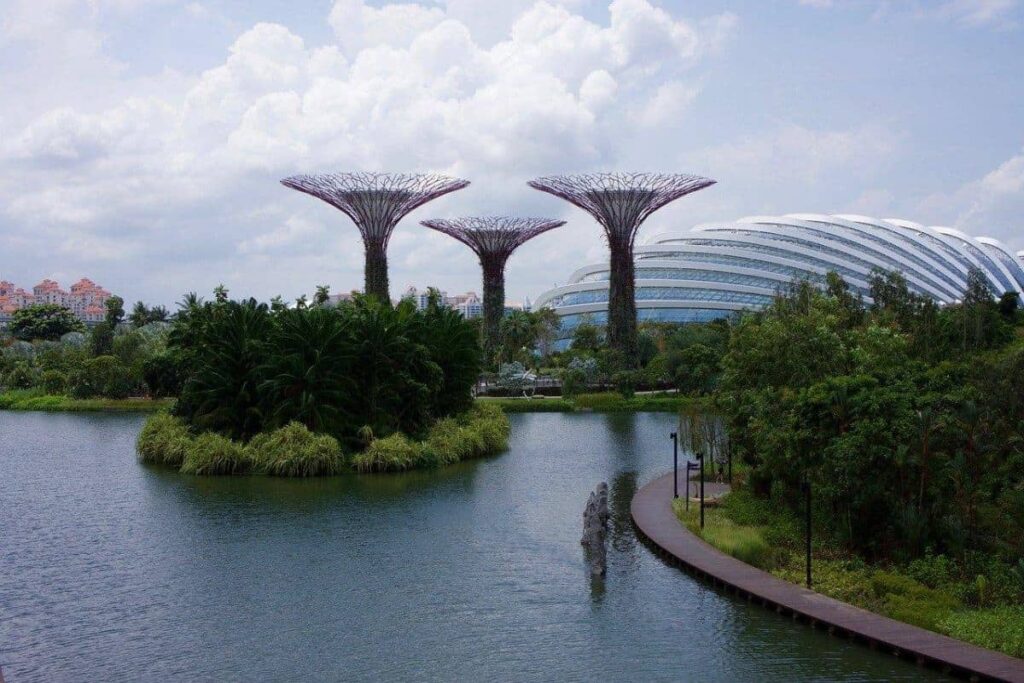 The colonial past of the country has contributed to the appearance of an array of British colonial & Victorian architecture.
Singapore is home to their world famous botanical gardens as well as the adventurous Sentosa Island. The variety of locations such a small territory as Singapore has to offer is astonishing!
Wind Up Films is undoubtedly the Singapore Video Production company for you. We will certainly be able to find and provide your team with the ideal locations you need, regardless of the scale of production.
Singapore Production Crew And Equipment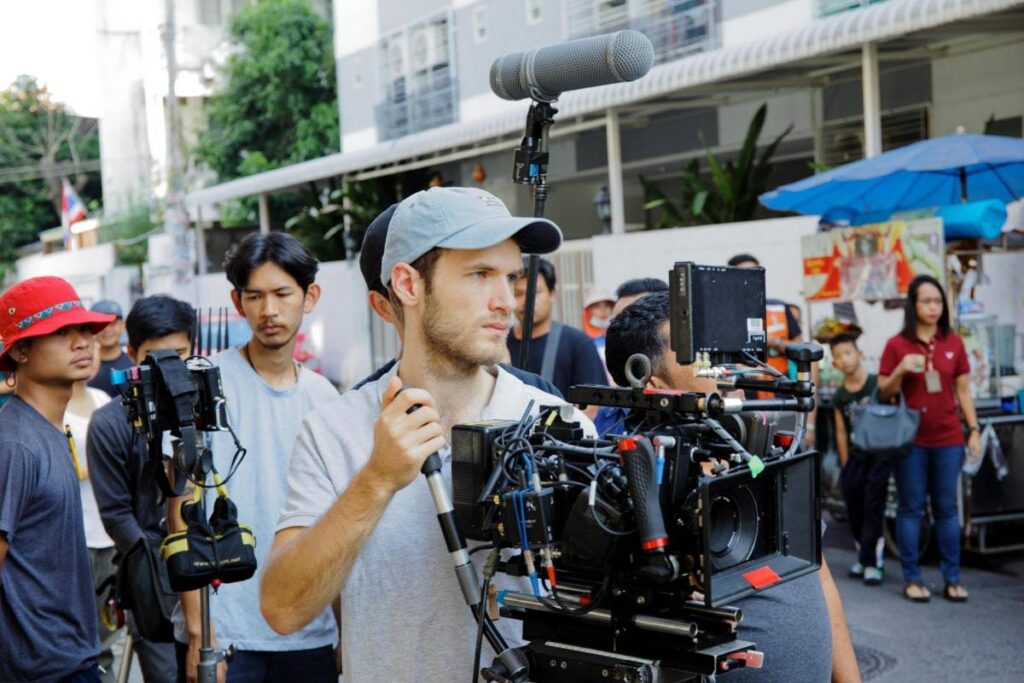 Singapore is famous throughout Southeast Asia for being able to offer the best human resources for your international business. When it comes to production crews, Singaporean teams are second-to-none. Most Singaporean crews are vastly experienced in working with international crews and are able to perform their duties fluently. Many people think of Singapore as of one of the most expensive cities in the world, however, quality film crews can be found at surprisingly lower-than-expected rates. The equipment you need can also all be found here. Wind Up Films has fantastic relations with the location rental houses and can provide anything from small DSLR cameras & LED light panel setups to large format ARRI and RED camera setup with Hawk and Cooke Anamorphics.
Wind Up Films will definitely not disappoint as your Singapore Video Production Company. Don't hesitate to give us a call or send us an email. Whatever your production is working on, Wind Up Films will definitely do our best to meet and exceed your expectations.