Film Production Company Cambodia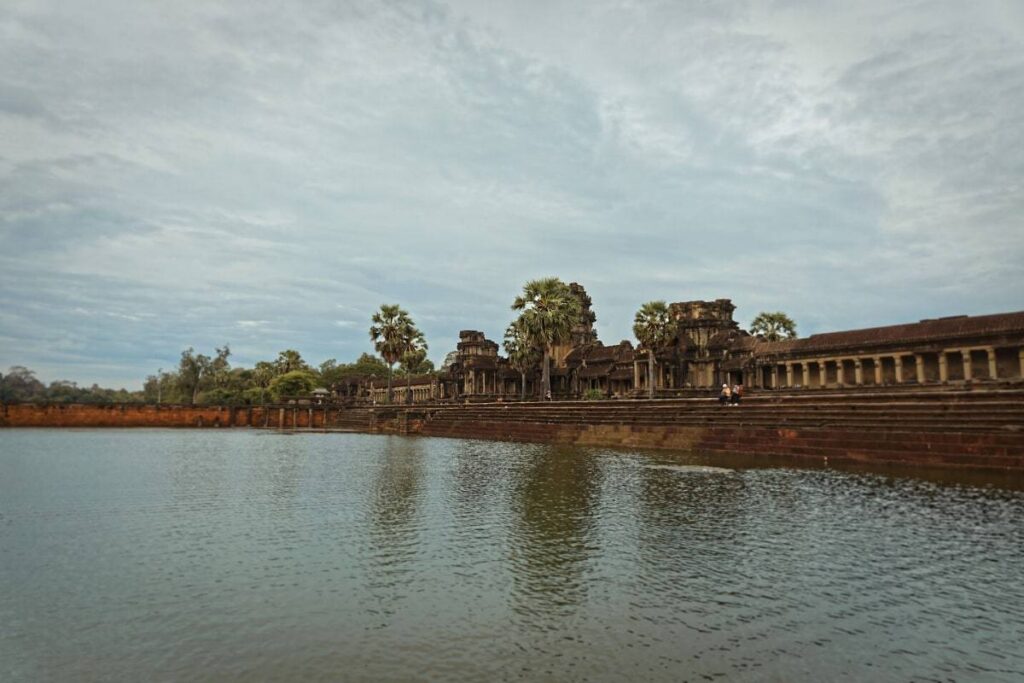 Once South East Asia's most powerful ancient empire, Cambodia has weathered a tumultuous recent history. Demonstrating verve and resiliency, this country is a newly emerging regional player on the international film industry map. A good film production company will find everything necessary for success in Cambodia. Wind Up Film are that exact film production company in Cambodia that can provide you with the most complete production services.
Cambodia's infrastructure has begun to generate a surplus of foreign investment over the past few years, which has lead to major growth in the filming industry. Now, international productions are increasingly ushering in more film shoots on a constant basis. We at Wind Up Films know full well that Cambodia is still quite new to the global filming industry. Although with over ten years of experience producing films in this one of a kind SE Asian nation, our knowledge of the ins and outs of film production here and how to procure all necessities ahead of time is second to none. We have a network of producers and fixers, of whom can gain access to any of the filming locations Cambodia has to offer. Our production house creates a collection of various film content. Such content includes feature films, documentaries, TVC's, music videos, shorts and more.
Contact Wind Up Film's producers at any time for more details. You can give us a call, an email or fill out a form below. Read on to learn more about our full array of production services. Beyond that, we'll go into detail about the plethora of truly unique locations that beckon in this magnificent country.
Cambodia Film Production Services
Cambodia's filmmaking infrastructure is well established and continually innovating, with a spate of visiting productions year-round and a wealth of local film production houses. Wind Up Films has years of film production company experience working in all corners of Cambodia. We would love to help you access this country's wealth of potential.
Wind Up Films supply full production services from pre-production to post-production. These services involve a roster of experienced and highly trained professionals and artists. To clarify, such services range from locations scouting, fixers, casting, crew, equipment, to editing and visual affects, just to name a few. We aid each production with every part of the process, including the creative aspects. In Cambodia, you will find international directors, DOP's and more. Wind Up Films also have the capacity to draft storyboards and write scripts as well as take care of any logistical concerns . This means we can help with accommodation, catering, transport and much more. Pre-production is undeniably the important first stage. We make it a priority to secure all the necessary provisions well ahead of time. All this thorough preparation is to ensure that your creative vision has room to thrive.
In the remainder of this article, we will delve into further detail about some of the unique cinematic qualities Cambodia offers. This will include location specifics, crew offerings, and equipment availability. This country is a truly unique gem in the region. Come along as we take you on a journey through the myriad possibilities of wondrous Cambodia.
Filming Locations in Cambodia
Cambodia is a top tropical and Asiatic filmmaking destination. This is primarily due to a handful of reasons and include logistical considerations like ease of permitting and economic pricing. More reasons worth mention include Cambodia's undiscovered filming locations and especially the vast temple structures of Angkor Wat.
Trip Advisor's Traveler's Choice Awards ranked Angkor Wat the world's top tourist destination twice in the last five years. This is because visitors are met with jaw-dropping architectural and artistic marvels as far as the eye can see. Documentaries often shoot in Angkor Wat, though it can serve as a rich historical backdrop for narrative films as well. Local fixers on staff at Wind Up Films can ensure you obtain the proper permit to bring your gear through the gates and capture the perfect footage.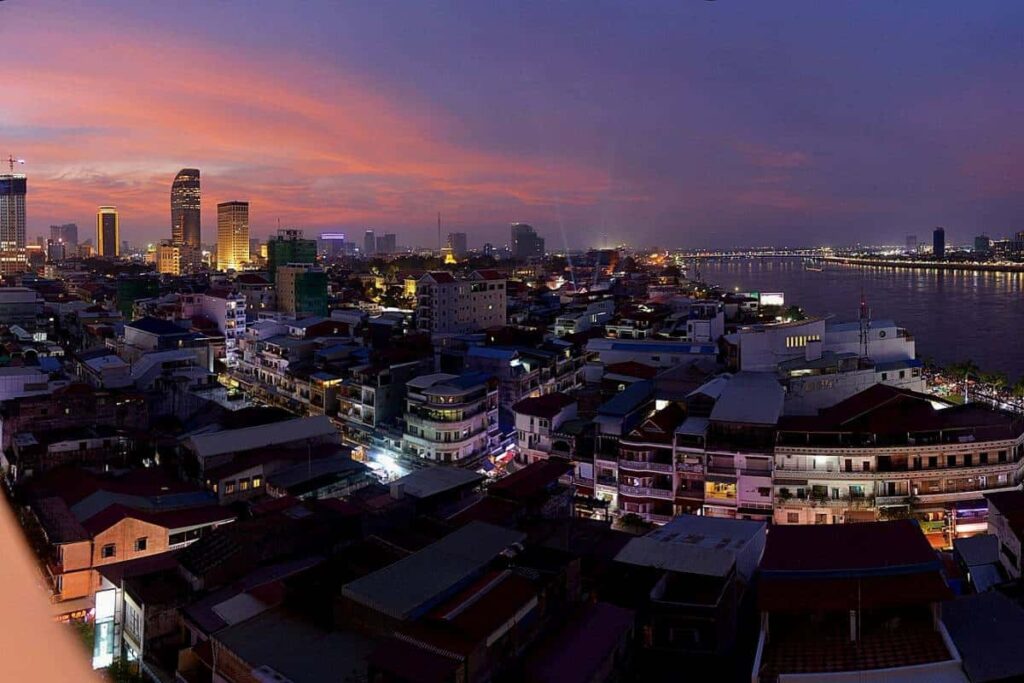 In the city of Phnom Penh, filmmakers can find both history and modernity juxtaposed in a feverish atmosphere that is surreal even by Southeast Asian standards. The camera easily lingers on scenes of east meeting west and old meeting new. The city is aloft with dozens of neon walled skyscrapers and a skyline that morphs almost as fast as you can set up a tripod. Further south is Cambodia's beachfront real estate. The busy, gambling beach city of Sihanoukville has casinos that jut almost up to the tide line. No matter what the location, Cambodia has an abundance of breathtaking sites and lush landscapes for any film project.
Production Crew and Equipment in Cambodia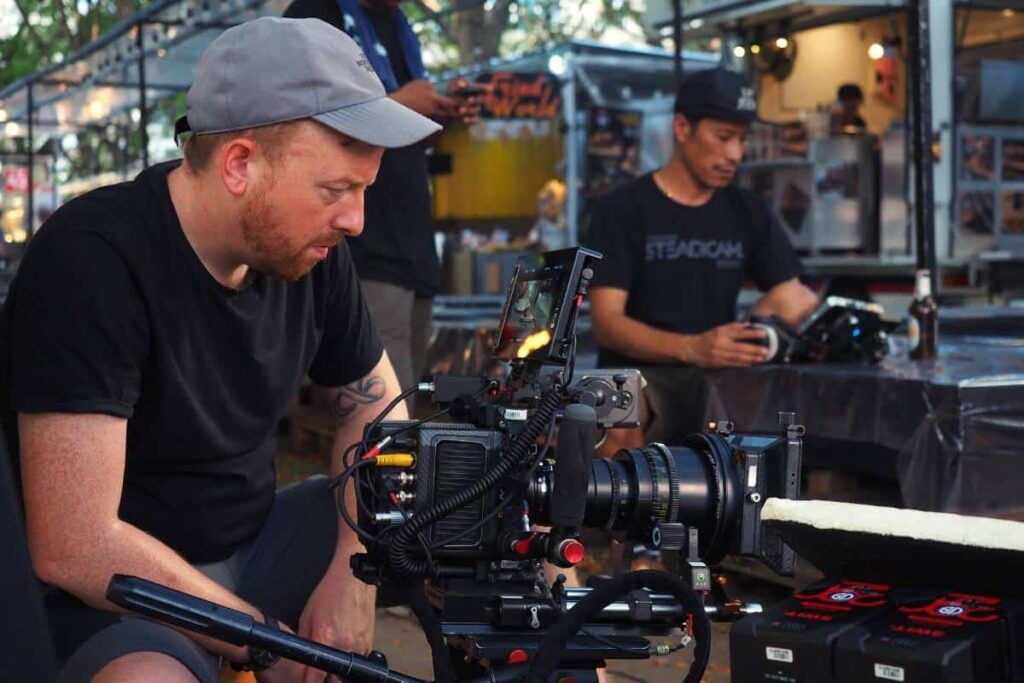 From pre-production to post, local crews deliver. Cambodian production crews have been working hard over the past few years accruing experience with a variety of formats and film genres. These professionals include directors, line producers, gaffers and sound technicians. Not only that, but most speak English at or near fluency, with secondary foreign languages including French and Mandarin Chinese.
Visiting foreign productions can hire an entire crew locally if necessary, or fill in whatever support they may need. Whether you want to hire an AD or lead grip, Cambodian crews have experience working to cater to your needs. As a result, Hollywood is starting to pay attention to the Cambodian film industry, and this is also why French productions continually stream through for principal photography.
Okay, now that you have your crew roster filled out and ready for action, it's important to make sure you can access the best equipment on the market. Again, Cambodia comes through in this regard. Most equipment houses are located in Phnom Penh, with a high availability of major brands such as ARRI, Sony, Red and much more. Whether you need the latest videography gear or a DJI drone to soar over Angkor Wat, it's all here and ready to rock!
Wind Up Films has been proud to make Cambodia a film production company destination for years. Our experienced producers can assist with your next project in this wonderful country. Reach out any time with inquiries, and we will answer your questions and provide prompt quotations. Have a great day!