Film Production Company Laos
Laos is endowed with cultural abundance and biodiversity that perfectly compliments the varied natural film making locations. This country serves as the mountainous landlocked epicenter between Thailand, Vietnam, Myanmar, and China. Despite only opening its doors to foreign film production as recently as this century, Laos is starting to attract daring filmmakers. With this in mind, Wind Up Films is a film production company in Laos and we provide production services for all aspects of filming.
Laos is a developing ASEAN nation that obviously does not have the same experience nor infrastructure as neighboring Thailand and Vietnam when it comes to film production. However, for all the lack of experience there is certainly the opportunity to explore new territories. And what an opportunity! Many international productions are now becoming aware of the extraordinary untouched beauty that calls out to intrepid filmmakers. Ultimately, never has there been a more opportune time to venture off the beaten path and discover the potential of the breathtaking scenery that Laos offers.
We at Wind Up Films can help you get the most out of Laos, so contact us at any time. Please feel free to contact one of our producers as they remain on standby. We're only a call or an email away. Aside from that, you can also fill out a form below in order to get in touch with us about choosing Laos as your next film production destination. Keep reading for more details on why Laos is an exceptional film production company location.
Film Production Services Laos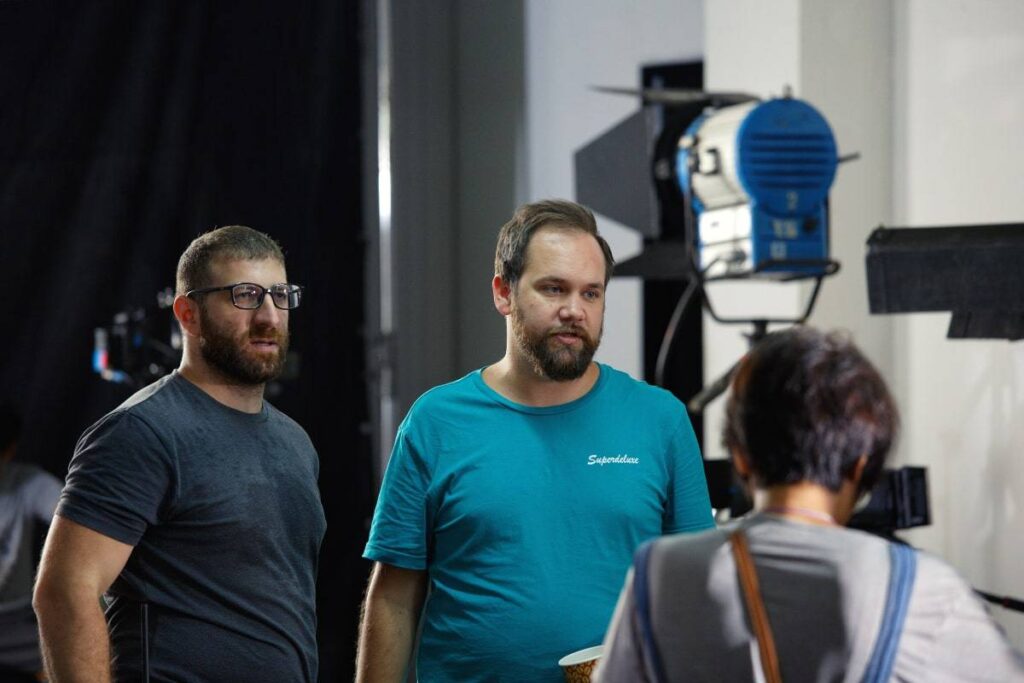 Wind Up Films have produced and assisted numerous film productions in Laos. Over this time we have cultivated a reliable professional network in this mountainous country. There exists a vast and intact bounty of natural scenery to explore. So, when it comes to locations for film settings, look no further than Laos! Our film production services are complete and meticulous.
To persuade foreign businesses to invest in the country, the Laos government is now also offering numerous non-tax incentives for foreign investors. Additionally, these incentives include benefits for foreign filmmakers, videographers and producers. Because of this, Laos has started to open its doors to the cinematic craft and increased the availability of film production services. Wind Up Films can help you with everything you need to ensure your film production runs smoothly. Therefore, we take care of all film production services from pre-production through to editing and visual effect in post-production. Some of these services include hiring crew and equipment, locations scouting, fixers, casting, editing, visual effects as well as drafting storyboards and script writing. We will dedicate our expertise to making sure all logistical concerns are wrapped up. This is so that we can focus on the creative aspects of the shoot from production to post.
Without a doubt we feel that Laos is a wonderful choice, and we can provide you with full support and services. Feel free to contact us at any time with questions or for a prompt quotation. Continue reading to find out about the country's film production infrastructure, local crew and equipment options, and distinct locations. We think you'll agree that Laos is truly a land of untapped potential and possibility.
Laos Filming Locations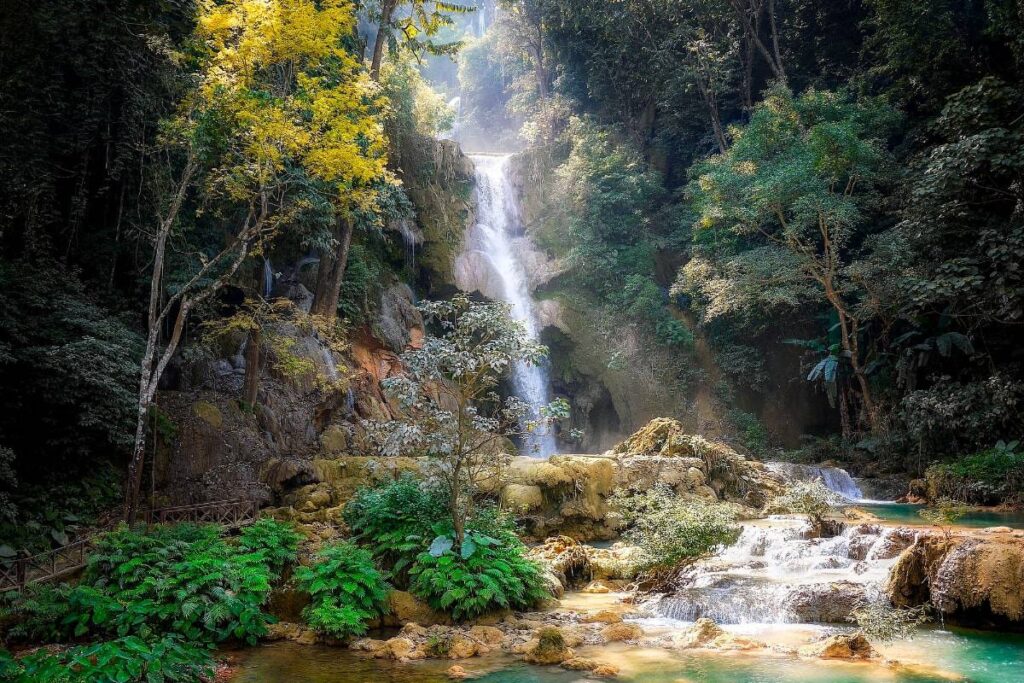 Laos has a lot to offer in the way of filming locations for a production company. The country is highly mountainous and blanketed with the foothills of the Himalayan range. This means the terrain can be steep, but the payoff for the effort is a variety of vistas, summits, caves, and river valleys that make this country truly special.
Laos imports much of its agricultural products for consumption from ASEAN neighbors, due to a dearth of arable land. However, exceptions to this hilly topography include two major plains where rice farming is conducted. These include the Plain of Jars which is a megalithic archaeological site on the Xiangkhoang Plateau. The other is the Vientiane Plain, Laos' historic seat of power.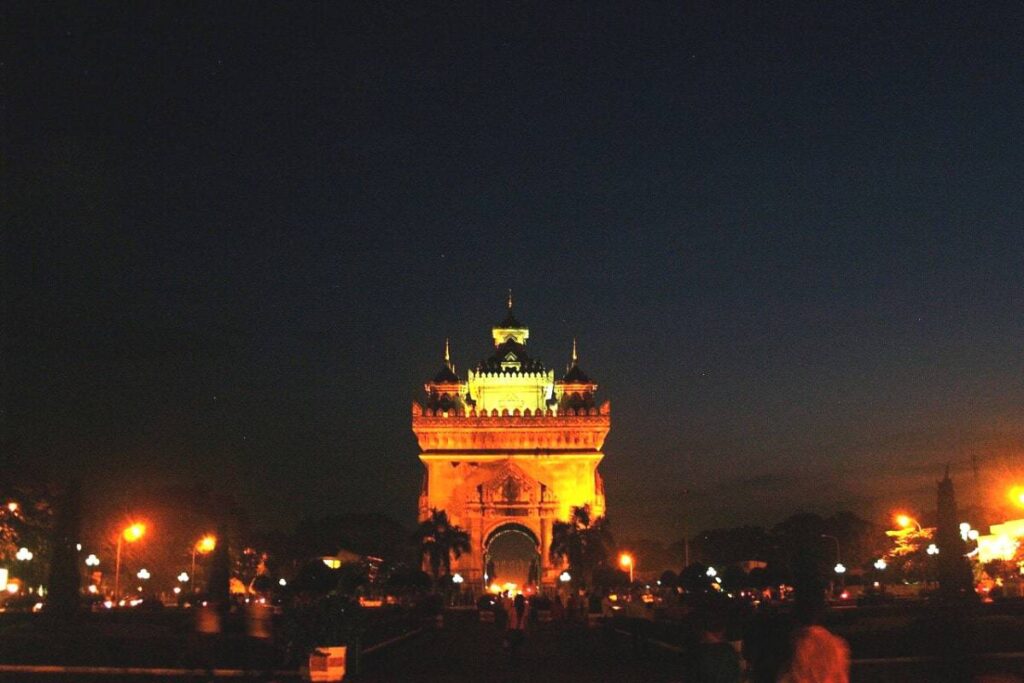 In Vientiane, old French colonial buildings and historic boulevards bring to mind the country's past as part of French Indochina. The local cuisine preserves some Gallic influence as well, with a host of dining options for every taste and preference. Vientiane offers ample opportunity for cinematographers and directors. It is also situated on the Mekong River, which is the country's lifeline to the outside world.
For more access to natural life and less civilization, Laos' second-largest city Luang Prabang delivers the goods. Here is the perfect base of operations for documentarians and music video producers seeking shots of jungles and secluded waterfalls. For narrative filmmakers, it is a great setting for an adventure or romance feature, harkening back to tales of exploration and wayward journeys.
Film Crew and Equipment in Laos
Your film production company can procure some basic equipment and crew in Vientiane, however, we would suggest you import gear and talent to make the most out of your time here. With Bangkok being such a short flight away, it's a simple process to get the latest ARRI, Red and Sony brand equipment into the country. Multiple flights arrive and depart on a daily basis, making Laos convenient for film production companies. The experienced fixers and producers with Wind Up Films can forward and streamline this process.
With any questions regarding setting up your film production company in Laos, feel free to contact Wind Up Films at any time via the form below or with an email or phone call. Our producers remain your friends and allies in the greater ASEAN region.