Film production company
Malaysia
Malaysia has some of the best infrastructure and is one of the hottest economies in South East Asia. Everyone is looking to film in Malaysia and Windup Films is here to provide film production services for you in Malaysia and all around SE Asia. Wind Up Films is a film production company in Malaysia and South East Asia. A very large portion of SE Asia's film industry is located in bustling Malaysia. Shooting in Malaysia has major upsides and one such upside is the ease in communicating with local production houses and crew. This is why international crews prefer shooting here because almost everybody can speak fluent English. Mandarin, Hindi and Tamil are also prevalent languages here.
Therefore, when it comes to bringing your film production to Malaysia, there are no restriction as far as communication is concerned. However, this doesn't mean there are many restrictions at all. Of course during any film shoot, problems can certainly arise at any point of production. Although no matter the issue, Wind Up Films is there to make sure every aspect of filming runs smoothly. Our resourcefulness and ability to surpass all challenges is consequently what separates us from others as the premier film production company in Malaysia. Malaysia also possesses beautiful islands, deserts, mountains, and modern urban areas.
No production is too big or small for us, we welcome all inquiries. Contact us 24 hours via our email, telephone or fill out a form provided below. Read further to learn about the complete services Wind Up Films offer as well as the stellar locations Malaysia is blessed with.
Film Production Services In Malaysia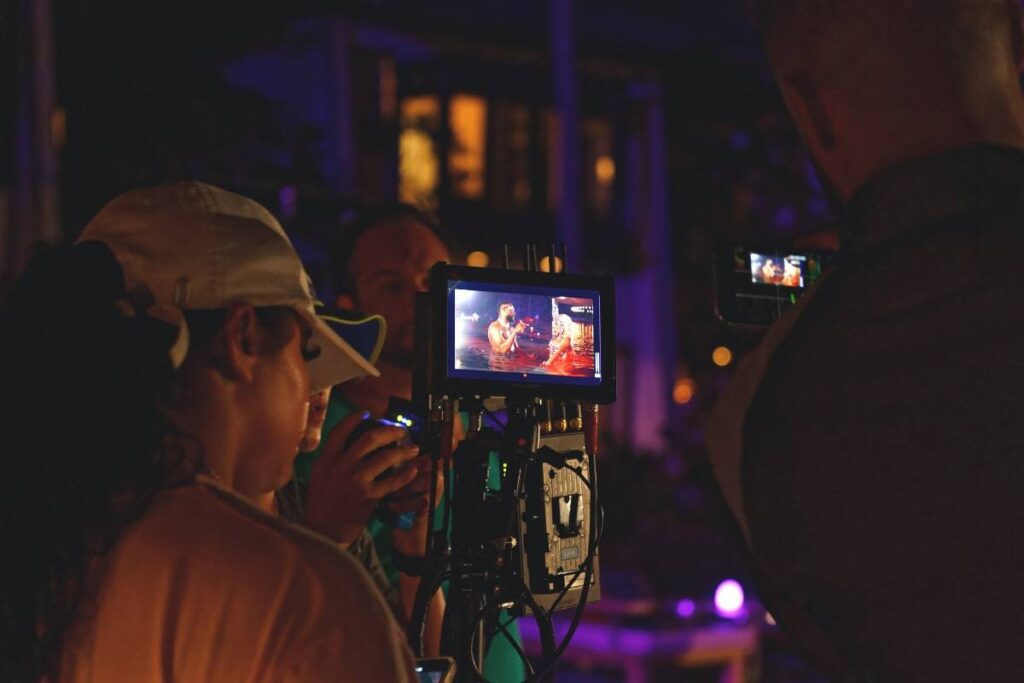 Kuala Lumpur is the capital of Film making in Malaysia. From large feature film to short but sweet TVC's there are production houses for every size project. Better yet the Malaysian permit process is very easy and efficient. The whole process can be completed in less than a month. Windup Films has offices in Kuala Lumpur and we are ready to provide production services for your film, documentary, short video, music video and TVC all over Malaysia. Our film production company in Malaysia provides every service you need from pre-production right through to editing in post-production. We consistently provide production crew, the latest camera equipment, editing and visual effects, casting, locations scouting, fixers and permits.
For these reasons, we continue to work with past clients who choose our film production company when shooting in Malaysia or anywhere in Asia. We've worked with world renown brands such as Apple, Google, Nike, Siemens and more as well as whole host of feature films, shorts and music videos. In addition, we've also provided our production services for documentaries with National Geographic, ARTE and Channel News Asia to name a few.
Feel free to give us a call or send us an email about your production. Continue reading to see some of Malaysia's best filming locations, crew, and equipment you could work with when you come to film here.
Malaysia Filming Locations
This ASEAN nation has some of the most pristine natural locations in Asia. Filming in these natural wonders are just a skip and a hop away with only a van ride or a quick flight from Kuala Lumpur. Located on the Strait of Malacca, Georgetown on Penang Island is the second-largest city in Malaysia. Quiet, diverse and historic, Georgetown's colonial architecture stand out amounts all the street food and scenic streets that surround them. It is also a highly covenant diving spot for divers from around the world visiting the Andaman Sea. Penang Island is also a very culturally diverse place with Chinese, Malay, and Indian communities peppered all around the island. Creating their own Chinatown and Little India.
This UNESCO site also boasts a cable car with amazing views of the Island, hiking trails, and beautiful beaches. The scenery of Penang Island continues to draw film and TVC productions to Malaysia.
Taking a brief boat or plane ride from Penang or Kuala Lumpur and you will arrive at the Langkawi island archipelago which will greet you with it's the tropical and rural atmosphere. Langkawi is renowned for water sports, diving and pristine beaches. Imagine the perfect island and that picture you have is the Langkawi Island chain. From the Cameron Highlands to Sarawak and Sabah, Borneo. Malaysia has all the filming locations you would need for your film or TVC's tropical locations. There is no set as good as a real lived-in place and Malaysias billion years old natural location are the most lived-in sets you could ever find for your cinematic needs.
Film Equipment And Crew In Malaysia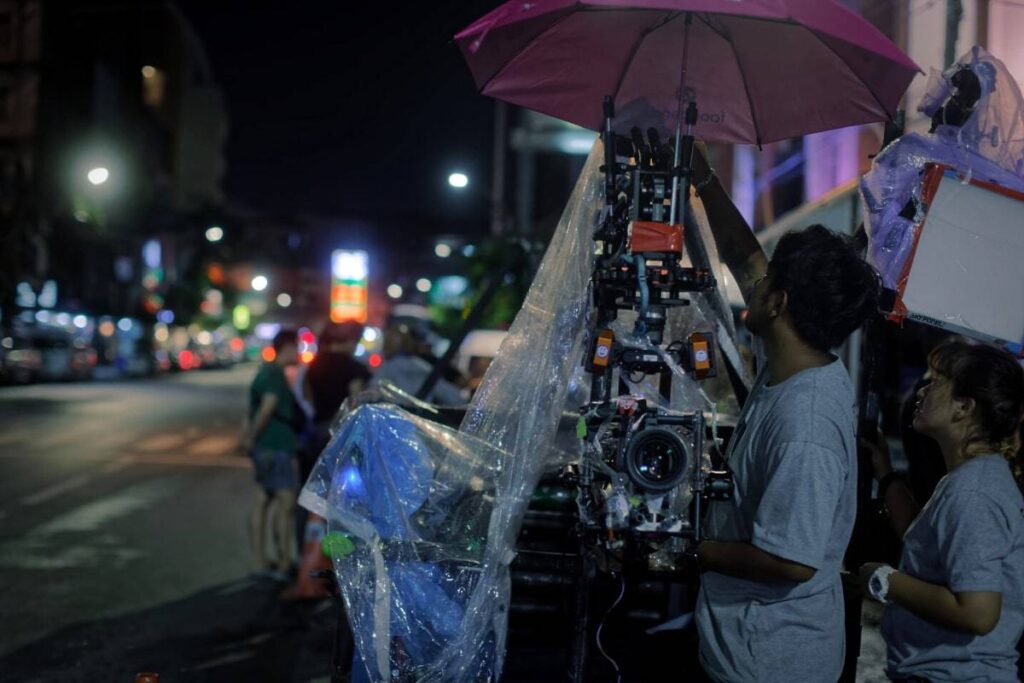 Arri, Red, Panavision, all these brands and their equipment are available in Malaysia. Along with some of the most experienced crews SE Asia has to offer. Efficient and effective crew is also one of the reasons films and TVC's choose to create their masterpieces in Malaysia. This is also why Netflix and several other studios have chosen Malaysia to be their headquarters in South East Asia. Windup Films wants to help take your production to the next level. We would love to talk to you about your upcoming project in Malaysia or anywhere else in ASEAN. Please call or email us with any questions you may have about filming in ASEAN. We are looking forward to your call and want nothing more than to make your next production the best it can possibly be.