Film Production Company Philippines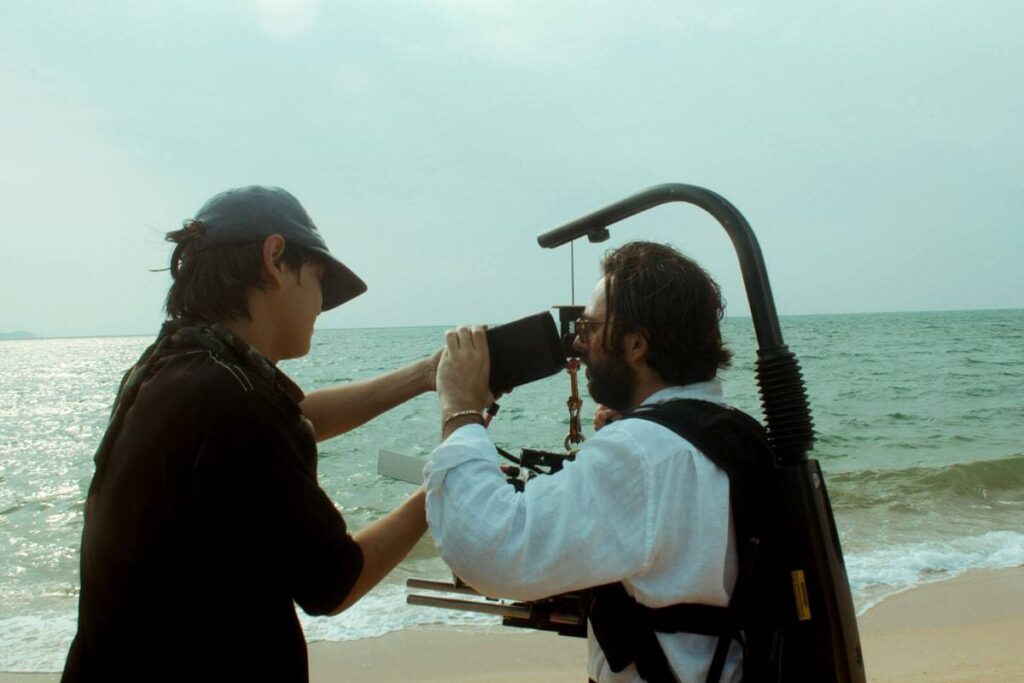 Wind Up Films offers complete film production company services in the Philippines as well as in Asia as a whole. With seven thousand islands and awe-inspiring beachfront scenery, the Philippines remains a high value destination for any film production.
While the Philippines is well-known for it's gorgeous beach locations, there is also a prevailing film production infrastructure. Besides that, this SE Asian nation has a multitude of fluent English speaking crew. Additionally, their line production services and equipment rentals are outstanding. Our directors and cinematographers have more than 20 years providing services for film productions here in the Philippines. We facilitate projects at all stages of development and production, from pre-production to post-production. Endless beaches, islands, and mountains make the Philippines a top film production locale. Wind Up Films is the film production company always on-hand to provide the most resoundingly complete services for your production from prep to post.
Our producers are always on standby, ready for your call or email. You can also fill out a form below. Please feel free to reach out to us anytime about bringing your film production to the incomparable Philippines. Read further to find out why this country is the perfect setting for any cutting-edge motion picture project.
Film Production Services Philippines
Countless feature films have made use of the Philippines as a backdrop, including Apocalypse Now, Avengers: Infinity War, Godzilla, Pacific Rim and The Bourne Legacy. These major Hollywood studio projects utilized local production and equipment, calling on the plethora of resources the country has to offer. In-house editing suites and a profusion of pre- to post-production support services are available here and we provide such services. For all levels of film production services needs, the Philippines delivers beyond expectations!In particular, services for feature films, documentaries, television series, and miniseries are available.
In this country, an array of local rental and crew packages can be procured. Demanding directors and producers will never lack the crew and equipment options necessary to elevate their craft. Not only that, but there's the endless variety of locations to choose from. With that in mind, we at Wind Up Films provide a total range of services. More specifically, this will include crew, fixers, equipment, locations scouting, permits, story-boarding, script writing, visual effects and editing, creative directors, cinematographers and a host of other production services. We also ensure all logistical aspects are taken care of, such as accommodation, catering and transport. The Philippines as a film production company location is undoubtedly justifiable. Look no further than the magnitude of stunning locations at hand and surplus of consummate crew members, which will create a cinematic backdrop to make any film truly stand out.
Please feel free to contact Wind Up Film's production team at any time with any questions about bringing your project to the Philippines. In the remainder of this article, we detail some of the benefits of shooting in this country, including its incredible locations and equipment options.
Filming Locations in The Philippine Islands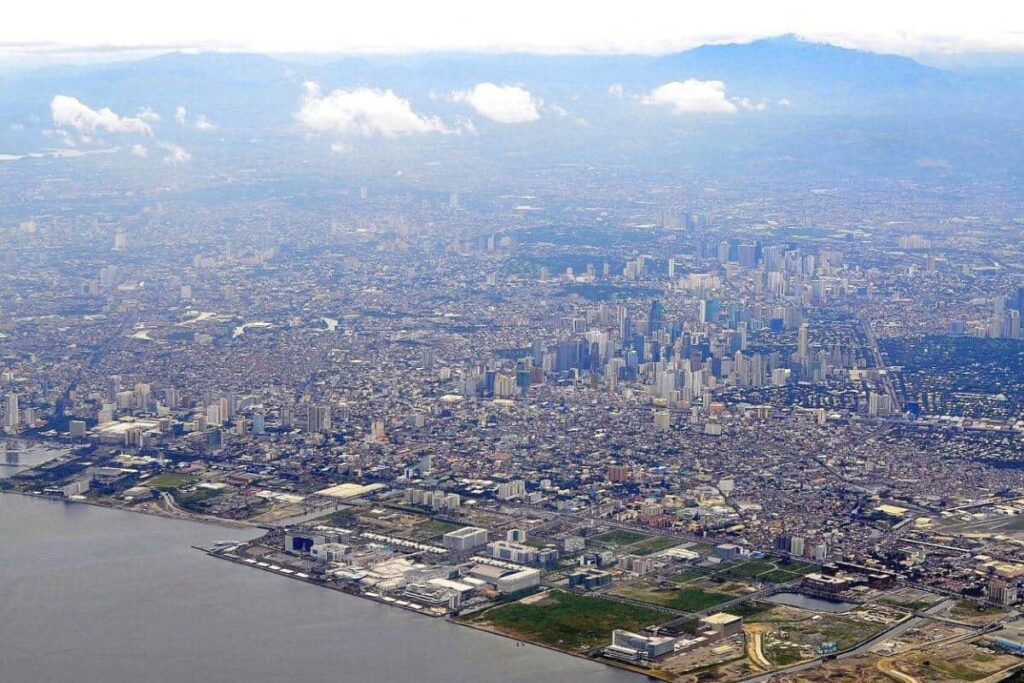 Sprawling Manila is the heartbeat of the Philippines. It is also where low budget independent films up to multi-million dollar movie productions can find the resources necessary to achieve ultimate success. This bustling city serves as a modern urban atmosphere with a unique blend of both Asian and western cultural influences.
From skyscrapers to busy street corners and packed markets, location scouts can help choose the best place to set up. Not only that but knowledgeable local fixers can ensure your shooting permit is fast-tracked to approval so there is minimal delay in setting up the dolly track and tripod.
Discussion of the Philippines as a film production company destination is not complete without mention of its beachfront panoramas. Travel magazines regularly include coastal enclaves such as Borcay and El Nido on lists of the world's most gorgeous beaches. These endless swathes of white sand and pristine blue waters are perfect for a narrative film set in an exotic tropical locale.
From biological diversity to forward-thinking metroplexes, the Philippines has an endless array of location options to choose from. These backgrounds can help inspire directors and cinematographers to create groundbreaking on-screen content.
Philippine Equipment and Film Crew Options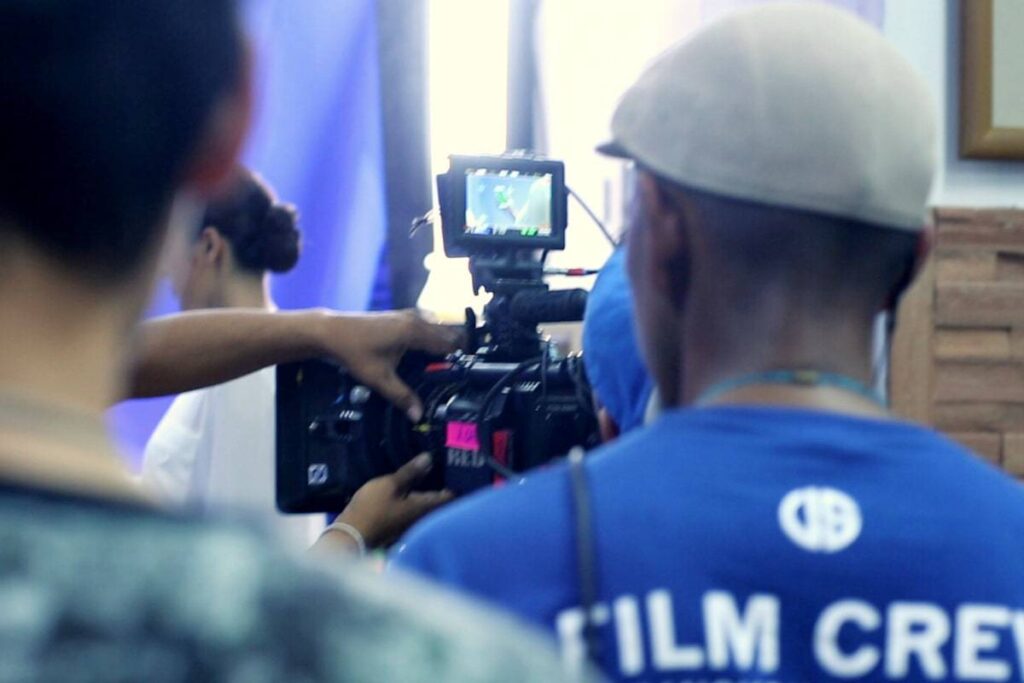 Most on the ground gear rental and local crew resources are based out of Metro Manila. In the country's largest city there are a multitude of choices at various price points and catering to specific needs. Whether you need to capture aerial drone photography, vehicular footage or underwater action shots, it's all right at your fingertips.
Should your project need a Red or an ARRI camera, Philippine rental houses have this much and more. And when it comes time to move from pre-production to principal photography and post, there's no lack of technical support to give the project a boost. With motion capture houses and CGI specialists, the possibilities are endless.
We at Wind Films have numerous professional production consultants on staff who have filmed in the Philippines for years. Contact us at any time. We are happy to help you find the right Philippine locations, crew, and equipment to assist with your production success. Have a fantastic day!