Film production company
Thailand
Wind Up Films is a Film Production Company based in Bangkok, Thailand. We offer support for all aspects of film making, from pre-production to editing and visual effects. Lovely Thailand, is aptly know as the 'Land of Smiles'. Thailand is legendary for possessing a rich culture with both urban and natural landscapes. This South East Asian country is at once intoxicating and inspiring, bringing to mind palm trees, canals, rivers, and dense cities. Thailand has also served as the setting for an abundance of films. Such films include big-budget movies made over the last 50 years, namely The Bridge on the River Kwai, The Beach, The Hangover 2, Only God Forgives, James Bond: The Man with the Golden Gun and many more. 
However, a number of filmmakers choose Thailand as a stand in location for films, too. A multitude of films have filmed in Thailand due to that exact fact it can also double as the location for other countries and settings. Such examples include Good Morning, Vietnam, The Deer Hunter, The Killing Fields, Casualties of War, Around The World in 80 days, the Oliver Stone directed epic: Alexander, and countless more. It's quite remarkable how many films have set up film productions in Thailand. For any film production company, Thailand is a prime global film making destination. Wind Up Films is here to provide full film production services support. Please fill out the form below or you can reach us by email or phone. Read further to learn more about Thailand's singularly beautiful locations and all the necessary services that Wind Up Film provide.
Film Production Services Thailand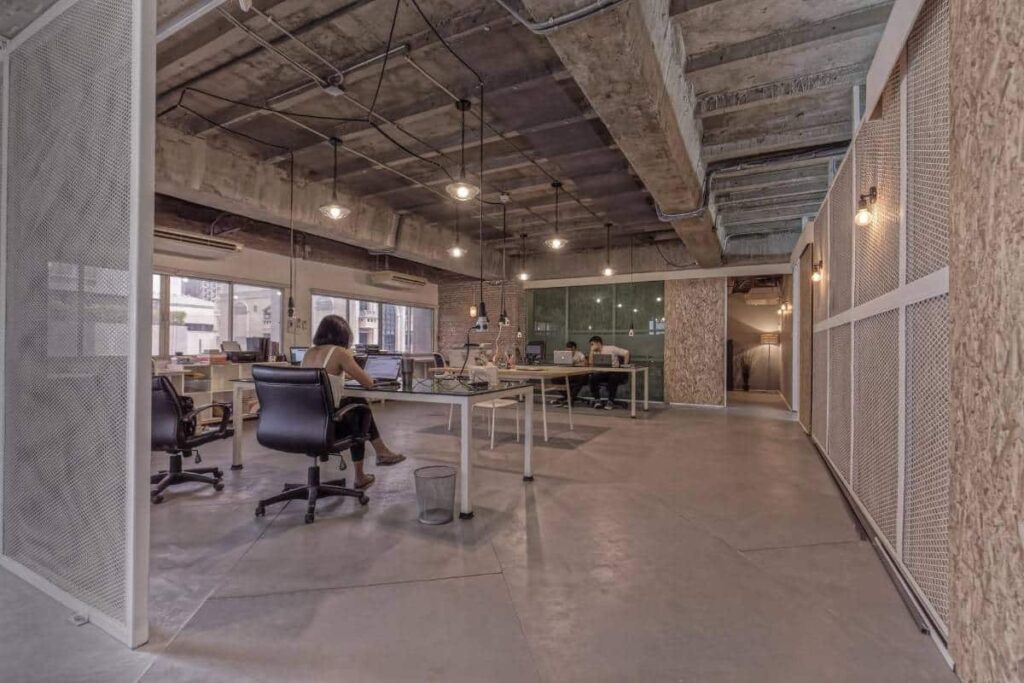 For many reasons, Thailand is where Wind Up Films has chosen to base its operations in the greater ASEAN region. Not only that, but we specifically chose Bangkok as our headquarters. Centrally located in southeast Asia, Wind Up Film's Bangkok headquarters recently relocated to an accessible Silom Road facility. Additionally, our complete facilities are convenient to both the MRT subway and the BTS SkyTrain. Wind Up Films provide in-depth and complete film production services. Our full production services range from pre-production all the way through to post-production. We are extremely productive and efficient, to say the least. To mention a few of these services provided, namely crew, equipment, casting, locations scouting, story-boarding, drafting scripts, editing, visual effects and a great deal more. 
There are also logistical aspects such as catering, wardrobe and accommodation, all of which we supply. We definitely cover all our basis as far as services are concerned, which allows the creative process to flourish without any interruption. With pre-production taken care of, you're fully able to concentrate on the shoot. For your production needs, we have an incredible professional team of directors, DOP's and crew on our roster. Undoubtedly, our team of vast network of creative's are ready to ensure your vision truly stands out! We have a team of hard-working professional producers ready to cater to your Thailand film production company needs. Read on for some of the many reasons why Thailand is an incredible cinematic locale.
Thailand Filming Locations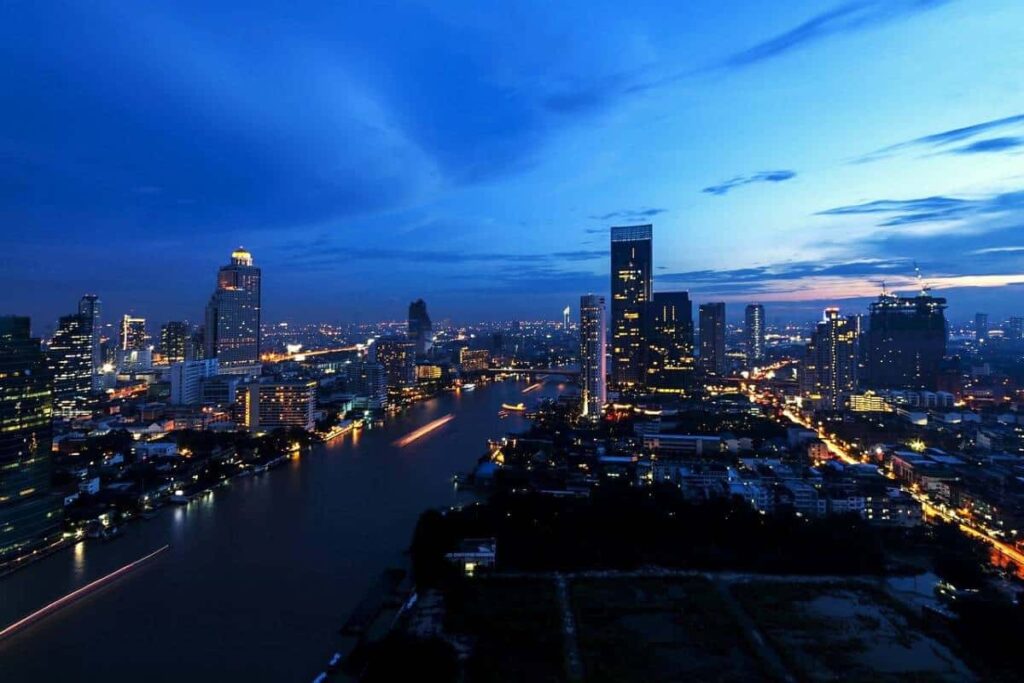 Thailand is typically broken up by regions, including central, northern, southern, eastern and western Siam. Each region has its own distinct and unique offerings for foreign film production.
Bangkok is part of the central region, and it is a sprawling, dense metropolis with winding streets and alleys, canals, and an epic skyline. Bisected by the mighty Chao Praya river, many movies shoot along its banks as passenger and cargo boats drift by in the background.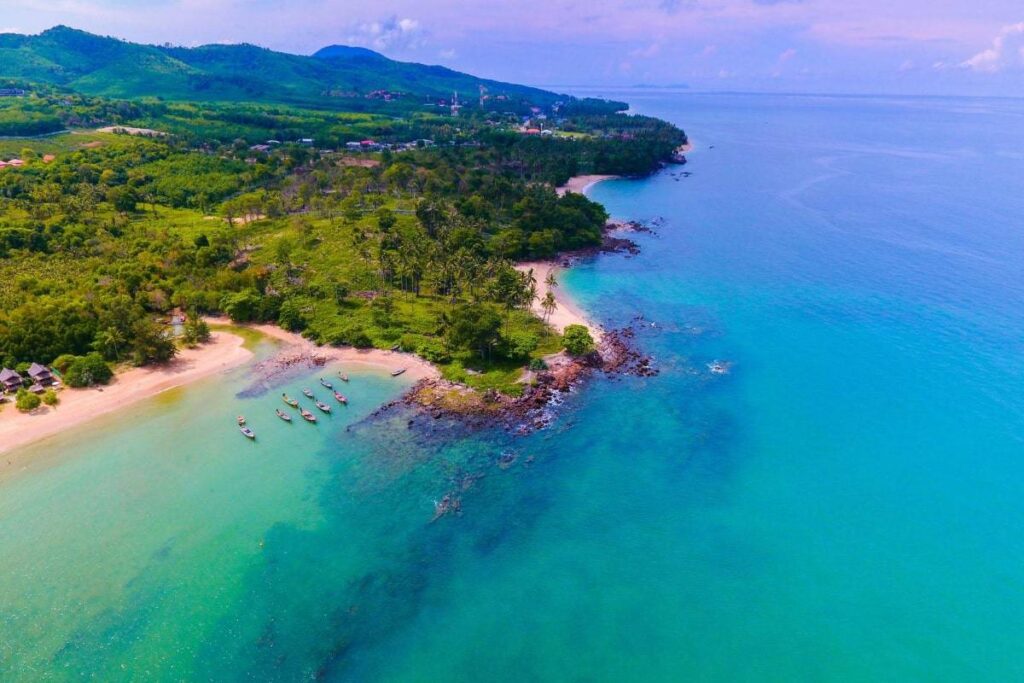 To the south, there are some of Thailand's most splendid beaches and islands including Phuket on the Andaman Sea and Koh Samui on the Thai Gulf. Also in the south are magnificent limestone cliffs plunging into pristine turquoise seas.
The north of Thailand is where the best mountain scenery is on offer. Some of these mountain peaks reach so high, hikers have to bring cold-weather gear as they ascend above the humid tropical climate layer. Northern cities like Chang Mai and Mae Hong Son provide a rustic backdrop and a multitude of film making and production opportunities.
Cutting-Edge Film Equipment And Professional Crew In Thailand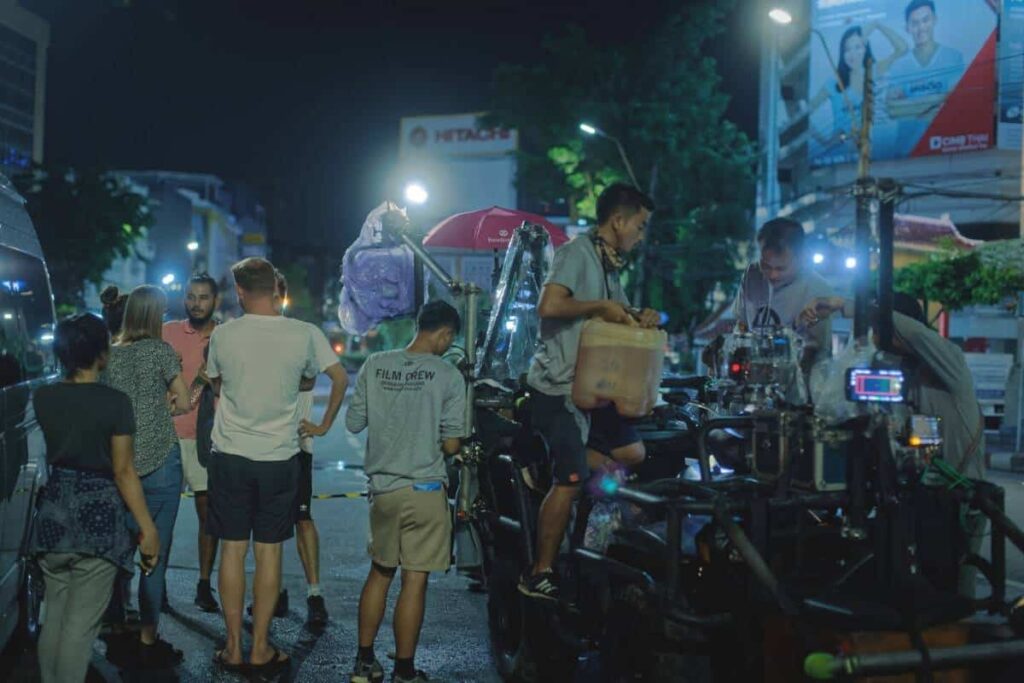 In addition to the abundant locations, Thailand is home to some of the best film crew and equipment options in the Asia Pacific Region. Most of these industry pros have been trained up to US and European standards, and the results are extraordinary.
Every year like clockwork a procession of Hollywood productions set up in Thailand. Features such as Gold, Only God Forgives, and The Hangover have all utilized local crew and equipment houses to support base international operations. And recently, Netflix has joined the lineup, in addition to other streaming services calling on the locally abundant resources.
Tax Incentives And Budget Customization
The Thai film board has dutifully recognized its country's limitless cinematic potential and recently instituted generous tax incentives. Visiting productions can rest assured that whatever their budget scope may be, they will get results.
Similarly here at Wind Up Films, we understand that every individual production has unique needs, and we are ready to cater to them. Whether your project calls for immersive special effects or full pre-to-post-production support, we have you covered!
Native In House Post Production Support
It said by some that a film is made in the cutting room, and Wind Up Films fully understands this industry wisdom. Movies and television are a director's medium, and the bigger picture often doesn't start to emerge before post-production editing begins.
With this in mind, Wind Up Films has outfitted itself with an offline cutting room and state of the art Davinci grading capabilities. And while the work unfolds, free coffee, drinks, snacks, and other client services make the process more comfortable and efficient. For any kind of production support, advice, or guidance, we remain on call. So contact us at any time about film production services in Thailand and beyond.
We are here to help you produce the best film and television in the business. Be sure to have a great day!