Thailand

Video Production Company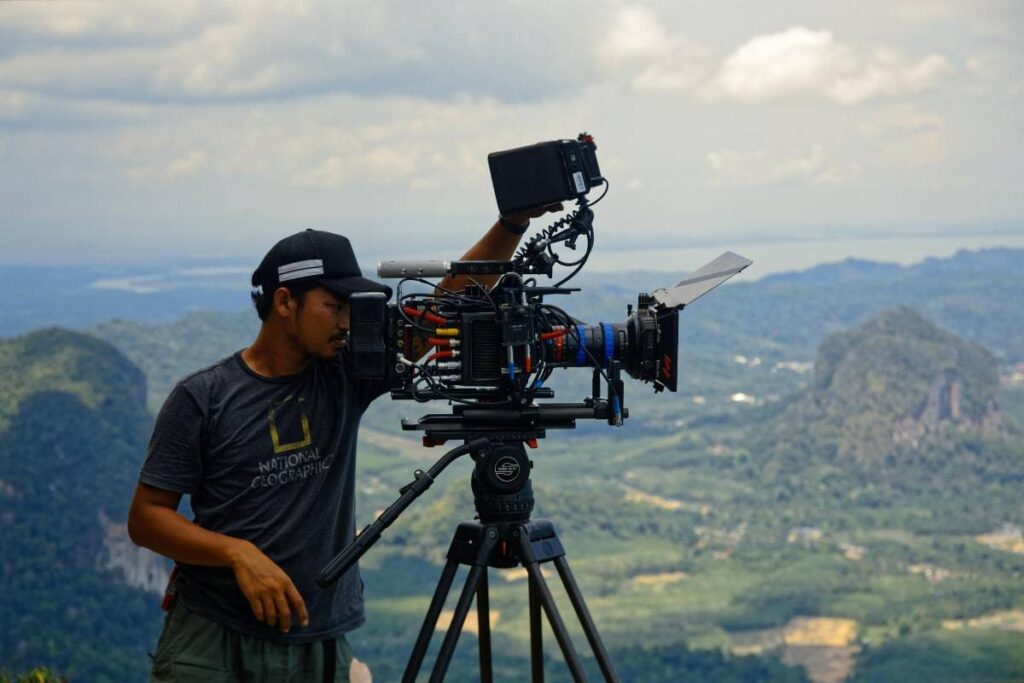 Wind Up Films is the best Thailand based video production company for you. Thailand is undoubtedly the main hub for video production in Southeast Asia. Here's why: aside from having an incredibly beautiful landscape, exotic and amazing locations, as well as a unique culture, Thailand also has an extremely rich history when it comes to film making and video production. Thailand has been the set of numerous big-budget movies for more than 50 years such as The Bridge on the River Kwai, James Bond: The Man with the Golden Gun, The Hangover, The Beach, Only God Forgives and many more. Besides these considerable film productions, Thailand has also been a major business hub for the region during this period too.
With the rise of social media in the digital age, the Thai population and local businesses have become heavily involved. For instance, Bangkok is the city with most active Facebook users in the world. This has created a large demand for video production in Thailand. Wind Up Films has headquartered our Asia Pacific Operations here for this exact reason. We are an experienced and well-run video production company. Having been able to shoot with multi-national companies & brands such as the likes of Nike, Apple, Google, Kellogg's, GoPro, Mango, Siemens, and other big brands, has been a fantastic experience. However, Wind Up Films is not at all limited to large-scale work. We regularly provide video production services for documentary filmmakers such as ARTE, National Geographic, Channel News Asia, as well as numerous music videos and short film projects.
With our staff being fully bilingual, Wind Up Films is the video production company our clients need. Read further to learn more about our Thailand based video production company.
Thailand Video Production Services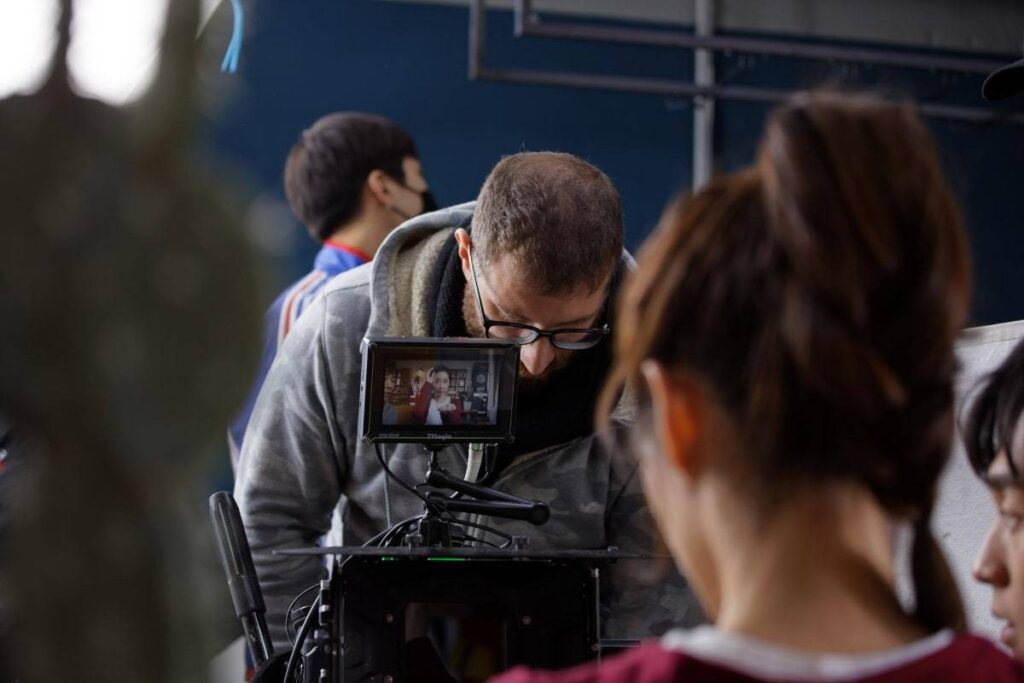 Wind Up Films is able to be a complete, one-stop service for all video production projects throughout Southeast Asia. We are always fully involved with our clients throughout the project. The first step is to usually get in direct contact with our clients via phone or video call. This is to really understand the parameters of their project and what it needs. Once that is complete, we always follow up with a detailed line budget quotation along with a breakdown email explaining each line item. This helps to ensure that the video production runs smoothly from Prep through Post-Production. Once the project is green-lit, our team immediately engages with pre-production logistics and creative processes. Moving things forward on schedule is a commitment of ours. 
Whether it be TVCs, Documentary, Corporate Video, Event Video or Music Video, we keep our clients closely in the loop of things and make sure that all aspects of the shoot are pre-approved by the client before moving forward with things. So if you're in need of someone to ensure the success of your shoot, we're definitely the ones for you.
Thailand Video Production Locations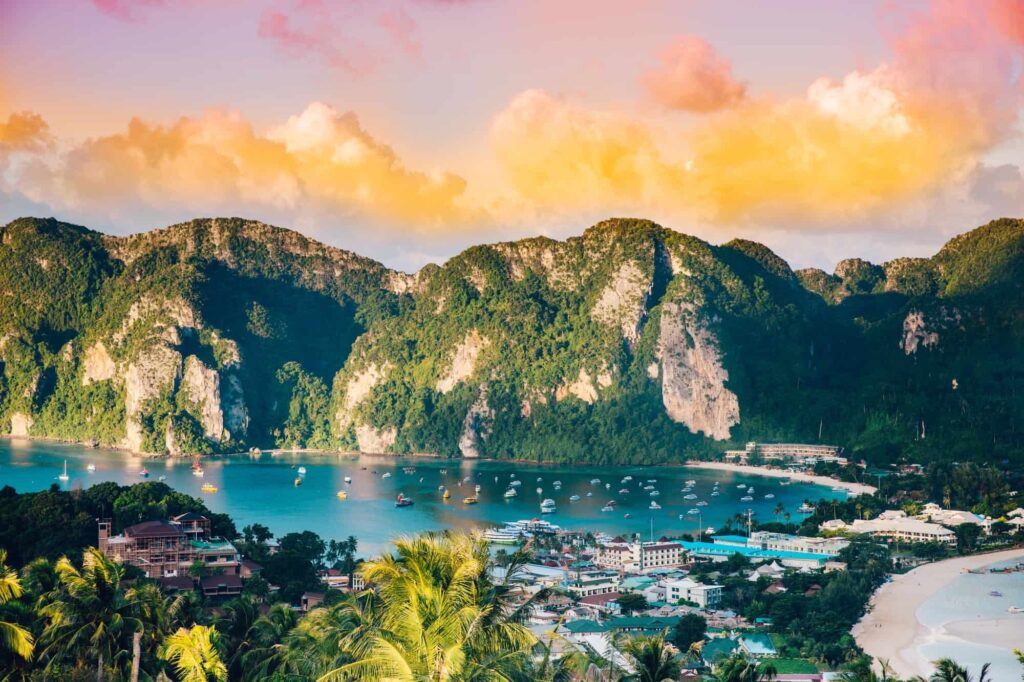 When looking for the correct location for your shoot, Wind Up Films is the precise Video Production Service for you! Our team has a vast amount of experience shooting in all types of locations around Thailand.
We know full well that companies frequently choose Thailand for their Video Productions due to the kaleidoscope of locations on offer.
Whether your team is planning to shoot the bustling markets, the downtown business district, mountains, beaches, historical temples and sites, or the uniqueness of Chinatown – Thailand's got it all.
Locations is therefore a department of video production where Thailand is truly second-to-none. Thailand is certainly well known for its unique nature and specific beauty, which can be captured through the lens.
Although Thailand also does have a good number of locations that look very architecturally western, Chinese, and Indian. This is truly fantastic as a lot of video production companies that shoot in Thailand want the location to double as a foreign location.
This is definitely one of the video production services Wind Up Films can and has provided for an abundance of shoots.
Thailand Production Crew And Equipment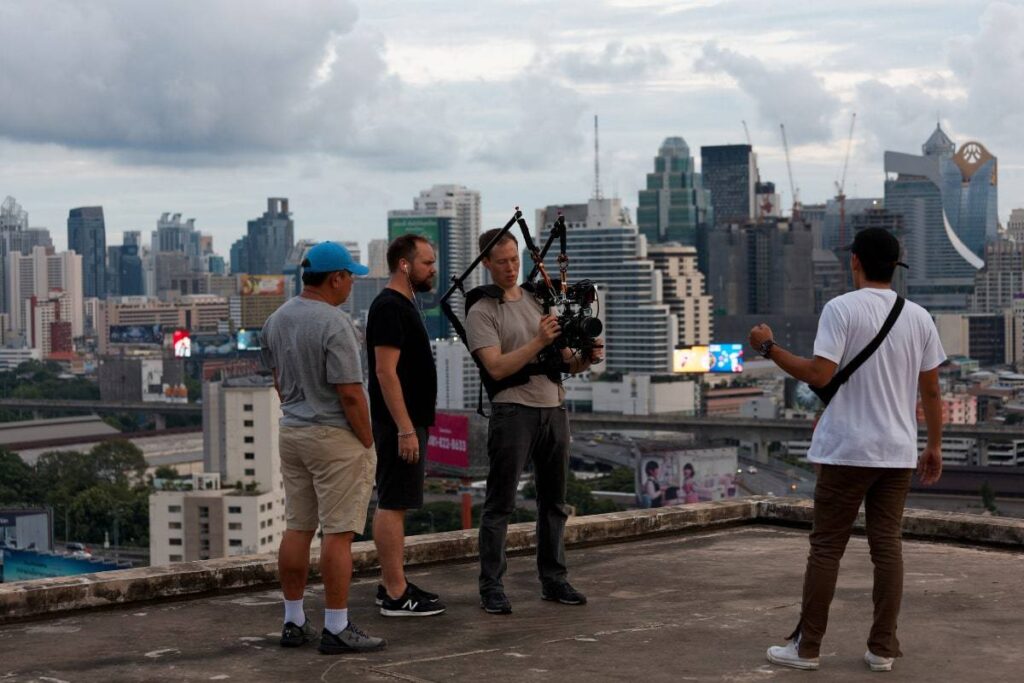 Needless to say, all shoots will require crew and equipment. Wind Up Films can help you with that. If you'd like to rent locally and hire local crew, Wind Up Films can most certainly provide these necessary parts for your project. Or, if you'd rather bring your own crew and equipment in-country, we could definitely also provide for your needs with the necessary consultation and permits to ensure that your crew and equipment are brought into your shooting country lawfully. Wind Up Films is able to provide all the cutting-edge equipment you may need locally. Thailand's camera and lighting crews are world-famous for their quality and hustle on set. We can equip your video production with top of the line Arri and Red cameras as well as highly-trained operators with many years of experience.
Wind Up Films truly is the best Thailand based video production company for you! If you have any inquiries, don't hesitate to contact us. Our team remain on standby at your services 24 hours a day. We are able to provide line budget quotations for all video production projects at short notice. We look forward to producing your next video production in Thailand, to create a true work of art.